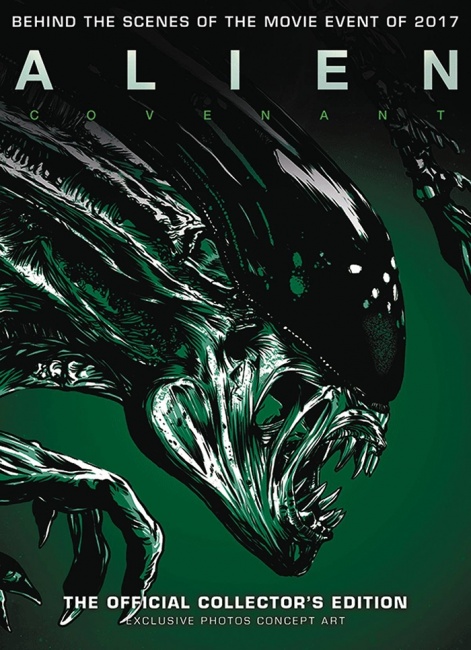 The latest trailer for
Alien: Covenant
introduces the latest version of
synthetic
artificial person Walter, who is played by Michael Fassbender in the film.
In a bit of nifty advertising, the fictional Weyland-Yutani corporation invites viewers to reserve their Walter online. While there's no actual Walter in the deal, anyone who signs up will see ads tailored to their interest in the film appear on select partner websites.
Titan Books also has several tie-ins for the film:
Alien: Covenant by Alan Dean Foster. The mass market paperback novelization of the film will be out May 23 and has an MSRP of $7.99.
The Art and Making of Alien: Covenant by Simon Ward. The 192-page, full-color hardcover has an MSRP of $39.95 and arrives in stores May 23.
Alien: Covenant Magazine, a behind-the-scenes one-shot with an MSRP of $9.99 and a release date of May 24.
See images in the gallery below.
Foster has worked on the series before, writing the novelization of the original Alien film. Titan further revealed that Foster is working on an original spinoff of the franchise.
Dark Horse Comics will be releasing two Alien titles shortly before the film debuts on Alien Day, April 26: Aliens: Dead Orbit and Aliens: The Original Comics Series Volume 2 (see "Xenomorphs Multiply in New 'Alien' Comic and Collection").
The movie opens in theaters on May 19 (see "'Alien: Covenant' Trailer And Poster").