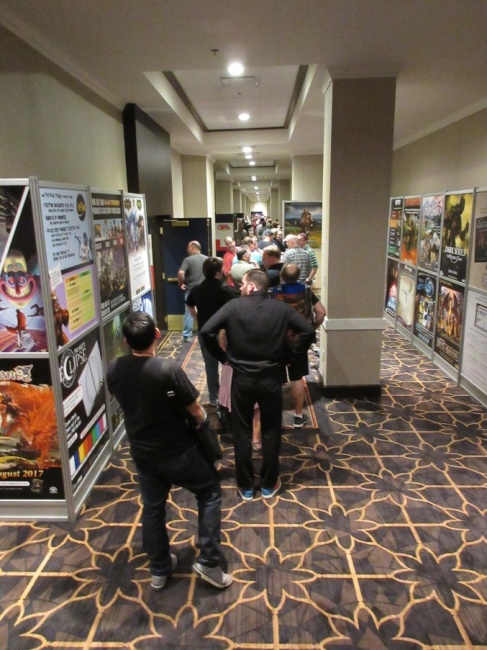 TCGplayer has begun offering an e-commerce service, integrated with sales on its platform, for retail stores, the company announced at a Tuesday night presentation at GAMA Trade Show. The service supports e-commerce through TCGplayer-provided store websites at the retailer's own URL, and via the TCGplayer.com platform, both drawing from the same inventory.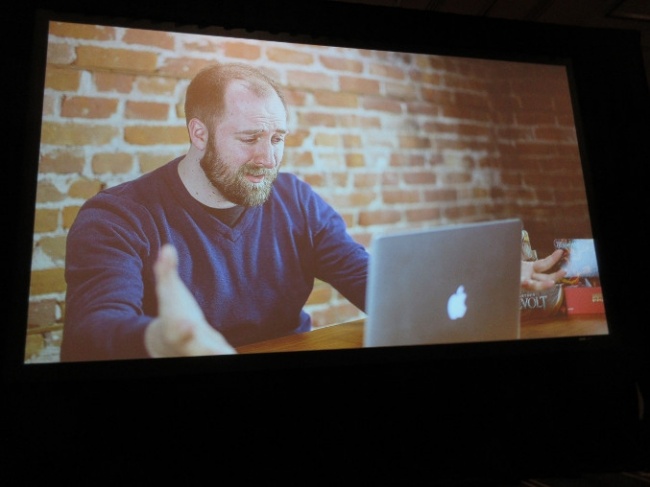 In a carefully staged presentation, TCGplayer CEO Chedy Hampson laid out the case for the company's new service, pointing to service outages by "your e-commerce provider," which the crowd clearly understood to be Crystal Commerce, although it was never mentioned by name. Hampson argued that 2016, a good year, represented a lost opportunity for even better sales because of those service outages and problems of technology and product line growth (he said that over 1 million items had been added to the universe of collectible products in 2016).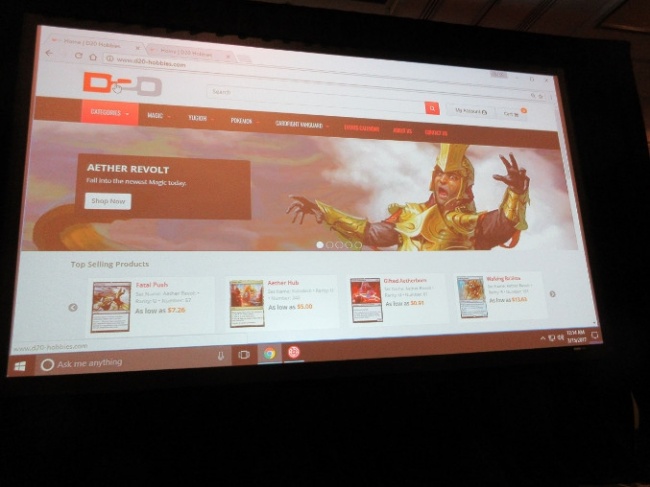 The company's new product, TCGplayer Pro, will offer free mobile-friendly ecommerce websites for retailers, skinned with 20 different themes, customizable navs, a carousel at the top, and product listings that use the TCGplayer databases. SEO features are derived from those used on TCGplayer's website. The site will use a TCGplayer cart for checkout, and will also accommodate in-store pick-ups.
Retailer customers will also have access to TCGplayer's card scanning technology, which matches images of cards to a database that instantly identifies the specific item. Other features draw on TCGplayer's pricing information.
The charge for the service is 2.5% of online sales, with no monthly or set-up charges. There are no charges for in-store pick-ups. The commission on high-priced products is capped at $50.
Unlike Crystal Commerce, TCGplayer Pro will not offer an integrated POS system; check-out for in-store sales of items in the online store inventory will be without direct access to the inventory. Crystal Commerce also supports sales through Amazon and eBay. Asked whether TCGplayer Pro would ever incorporate sales through those non-TCGplayer platforms, Hampson told ICv2, "We're open to it."
Initial response was good, Hampson said, with over 250 brick and mortar game stores signing up during the show. Crystal Commerce says 850 stores use its platform on its website.
The service will initially support Magic: The Gathering, Pokemon, Yu-Gi-Oh!, Cardfight!! Vanguard, Weiss Schwarz, Force of Will, Dragon Ball Z, and Future Card Buddyfight.
Future enhancements include additional product lines, including retro video games, comics, trading cards, action figures, and Funko Pop! items, and apps to provide a variety of new functions.