Dynamite Entertainment is pitting two beloved heroes -- wizard Harry Dresden and chainsaw-handed chosen one Ash Williams -- against monsters in two all-new series.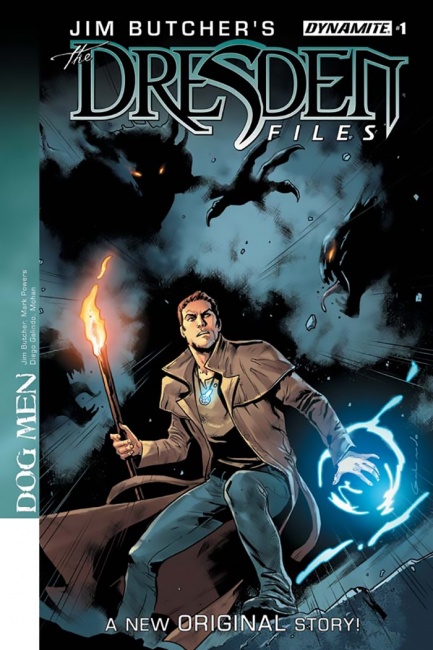 Jim Butcher's popular wizard-come-private-investigator Harry Dresden returns to comics in
The Dresden Files: Dog Men
, an original story written by Butcher and Mark Powers and drawn by Diego Galindo. Taking place immediately after Butcher's bestselling novel
White Night
and the 2015 comic miniseries
The Dresden Files: Down Town
(see "
Preview: 'Jim Butcher's The Dresden Files: Down Town' HC
"), Dresden is sent by a member of the White Council of Wizards to investigate a series of murders in Mississippi. The first issue of the miniseries launches in June.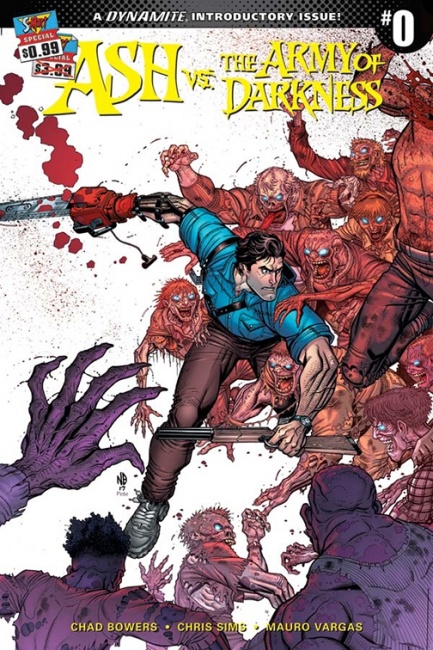 Ash Vs. The Army of Darkness
is an all-new comic series inspired by the much-loved 1992 film by Sam Raimi and starring Bruce Campbell. Written by Chad Bowers and Chris Sims (
X-Men '92
,
Swordquest
) and drawn by Mauro Vargas (
Crossed: Badlands
), Ash takes on Deadites while trying to keep his job at S-Mart. The introductory issue #0 is bargain-priced at 99 cents and features several variants, including retailer incentives. It launches in June.