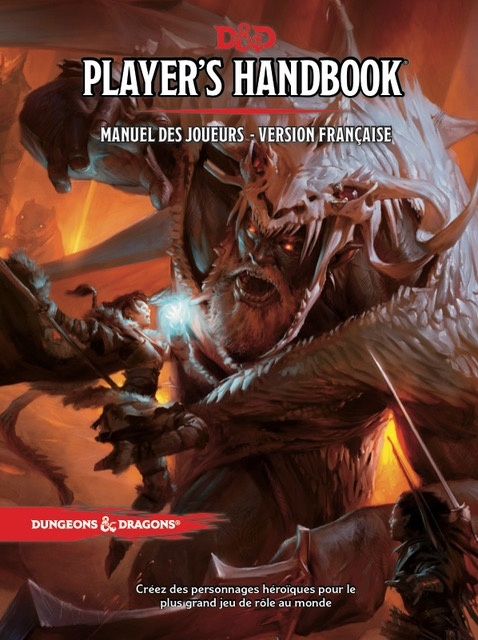 Wizards of the Coast has partnered with Gale Force Nine to translate
Dungeons & Dragons
Fifth Edition into multiple languages, including French, German, Italian, Spanish, and Portuguese.
The first products will include the Player's Handbook, Dungeon Master's Guide, Monster Manual, and the D&D Starter Set, as well as D&D licensed game accessories produced by GF9, including spell cards and Dungeon Master screens. A staggered roll-out is planned to begin this summer, taking place over three months. Other translated supplements and future campaign books will follow the English release more closely. Additional language releases (including Japanese, Polish, and Russian) will follow.
The translations, which have been in production since the new edition launched (see "New 'D&D' Dates, Info, and Pics"). WOTC purposely took a different approach to translation with Fifth Edition. "We decided that simply getting the books out in local languages wasn't good enough," the announcement said. "We also wanted to make sure that the quality, consistency, care, and community support that have made fifth edition so popular in English also exists for other languages. We have been working closely with Gale Force Nine since the launch of the edition, so we know they understand our commitment to quality and consistency."
Gale Force Nine will not only translate the products, it will oversee production and local market partnerships as well. The company is working with language experts, printers, and D&D fans from each country to consider issues unique to each market. Current local language distributors in Europe can be found on GF9's website.
See five covers in the gallery below!