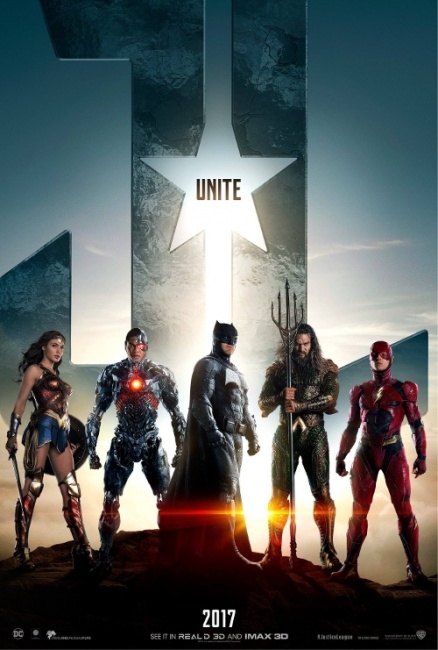 It's been a long time since the first trailer for
Justice League
was released at Comic-Con last summer (see "
First Look at 'Justice League'
"). Now, after a big build-up, Warner Bros. has released the second full trailer for its holiday tentpole. Lots of action, and a few reveals of secondary characters that we haven't seen before.
Warners led into the trailer with five teasers, or as we call them, trailer trailers (see "
Cyborg Introduces Heavy Artillery
," "
The Flash Is Electrifying
," "
Wonder Woman Shows Off Her Weapons
," "
Batman Lights It Up
," and "
The Ocean Parts for Aquaman
").
The film will be released November 17 (see "
Best in Shows Q4 2017
").