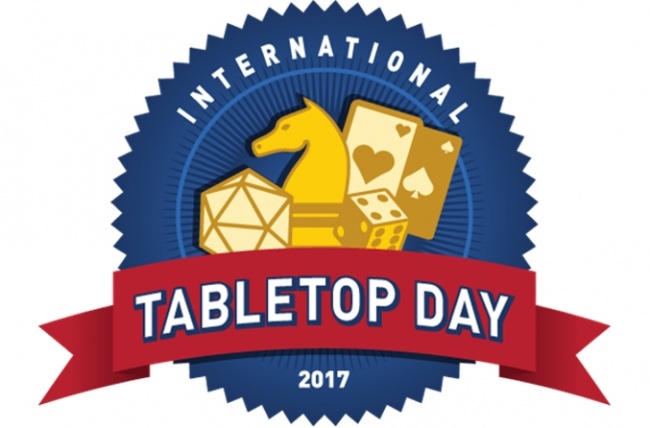 Geek & Sundry's 5th annual International Tabletop Day (ITTD) has revamped its distribution process for retailer promotional items this year, and unfortunately, demand will exceed supply, especially for one highly anticipated item.
Geek & Sundry eliminated the retail boxes of previous years, and is now working with select distributors to carry promotional items a la carte to allow more retailers to participate (see "
Geek & Sundry Simplifies International Tabletop Day for Retailers
"). "We opened up the print sizes significantly as well with publishers but didn't know what to expect with this new system." International Tabletop Day Producer Ivan Van Norman posted on the
GAMA
Facebook group. "After collecting all the pre-orders we can tell you that you meet and beat the expectations out of the park. Despite opening up numbers significantly, we are at 85-95% fill rate to pre-orders for almost all of the items for ITTD."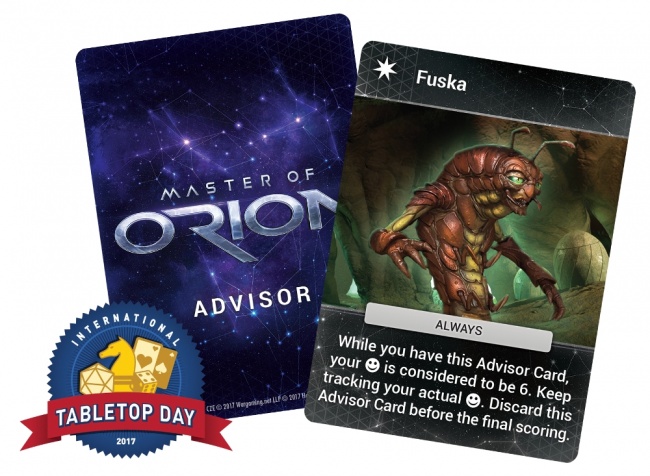 The major exception was the
Master of Orion
Klachon adviser promo from Cryptozoic Entertainment (see "
International Tabletop Day Promo Items Revealed
"). Geek & Sundry currently has only enough promos to fill 16% of the orders, and Cryptozoic cannot produce enough in time to meet the April 29 deadline.
Norman thanked retailers for their participation and added "(w)e have some GREAT data on what to expect from this system, and can better predict demand next year."