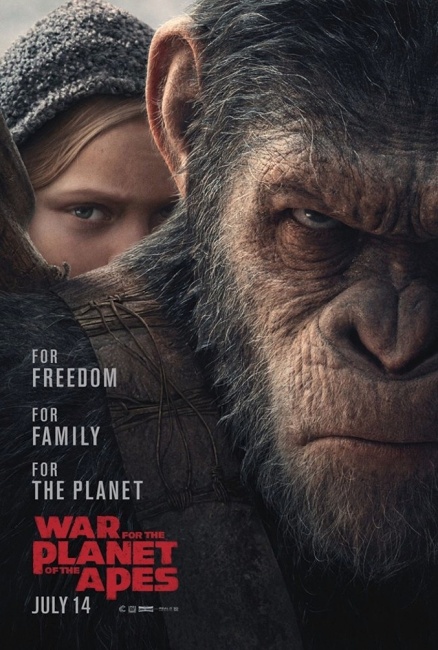 Twentieth Century Fox has released a new trailer for
The War for the Planet of the Apes
as well as a new poster.
Caeser and his apes must face a human army led by the ruthless Colonel. This trailer shows a deeper look at the conflict and the shifting loyalties that emerge as the battles between species escalate. The first trailer was released in December (see "First 'War for the Planet of the Apes' Trailer").
The film releases in theaters on July 14.