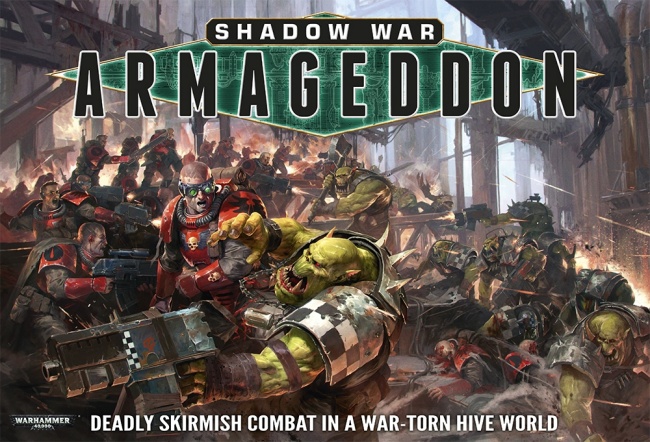 At the GAMA Trade Show, ICv2 stopped by the Games Workshop booth to see what new products the miniatures game manufacturer had planned for 2017.
Shadow War: Armageddon is a squad level skirmish game which reboots the Necromunda game. The game will include new modular scenery to create multi-levelled battlefields. Games Workshop will eventually release rules for a dozen different factions. The game will include one new mechanic. Organized play is planned. Release is planned for April.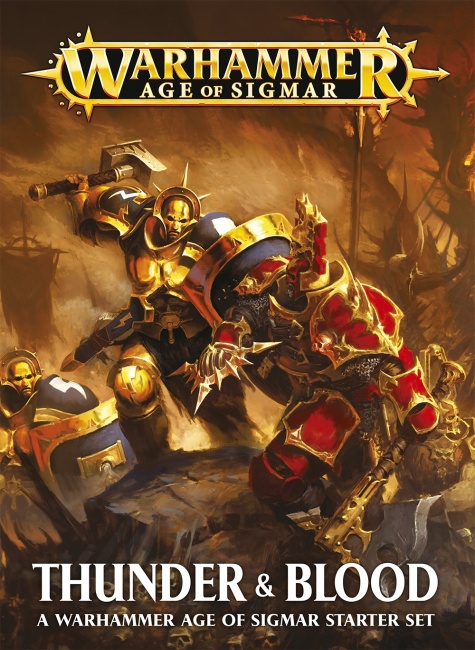 GW plans a new
Age of Sigmar
Starter Box
titled
Thunder & Blood
, which has a lower price point than the original (see "
Review: 'Warhammer Age of Sigmar Starter Set'
"). The set is playable out of the box, and includes color-coded (red and gold) push-fit miniatures for each team, as well as many accessories. The miniatures are cold-cast plastic. Release is planned for summer.
A new faction of duardin will be joining Age of Sigmar this year, the Kharadron Overlords. The iron-clad warriors live in the skies and command a fantastic fleet of airships armed with aetheric weapons. The Kharadron Overlords will arrive in April.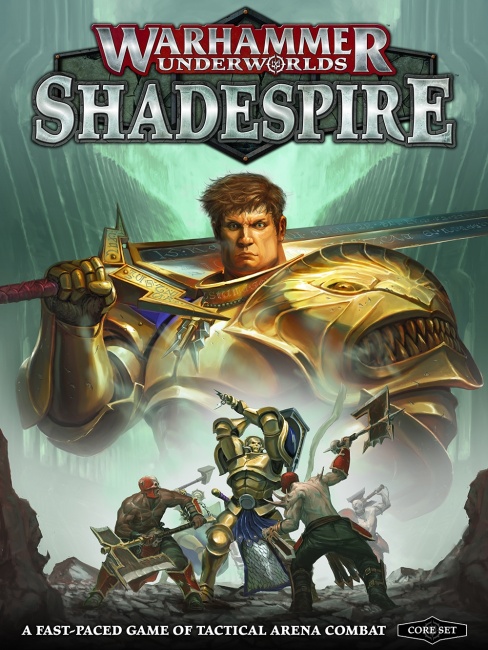 Warhammer Underworlds: Shadespire
is a new game for
Age of Sigmar.
Warhammer Underworlds
is a new tactical arena combat game which will release in late 2017. The system is designed for small-scale tactical matches which can be played quickly (in under 45 minutes). It is designed for competitive play, and will include an organized play system that starts when the game releases. Shadespire is an ancient and damned city that exists in limbo between the realms of Light and Shadow.