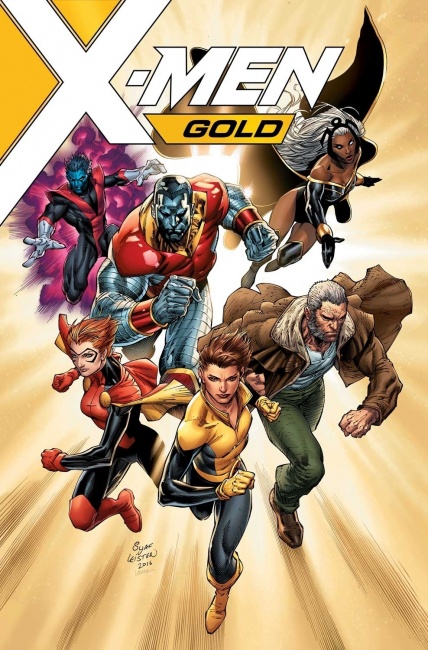 Marvel has terminated its contract with Ardian Syaf, the artist who slipped religious and political material into
X-Men Gold
#1. Issues #2 and #3 with his art are already at the printer and will be shipped with his art. Art for issues #4, #5, and #6 will be provided by RB Silva, and for #7-#9 by Ken Lashley. The announcement was made Tuesday via a statement released to
ComicBook.com
.
The road to Syaf's termination began with the discovery over the weekend, first reported by Bleeding Cool, that he had included references to Quranic passages freighted with significance in his home country of Indonesia in art for the first issue of X-Men Gold. The passages are taken by some as prohibiting the ruling of Muslims by Christians or Jews.
Marvel issued a statement in response on Sunday "The mentioned artwork in X-Men Gold #1 was inserted without knowledge behind its reported meanings," the statement said. "These implied references do not reflect the views of the writer, editors or anyone else at Marvel and are in direct opposition of the inclusiveness of Marvel Comics and what the X-Men have stood for since their creation. This artwork will be removed from subsequent printings, digital versions, and trade paperbacks and disciplinary action is being taken."
Syaf clearly expected the worst, posting to his Facebook page "My career is over now. It's the consequence what I did and I take it."
Marvel confirmed Syaf's expectation, at least with regard to that company, on Tuesday with its announcement that it was terminating Syaf's contract.