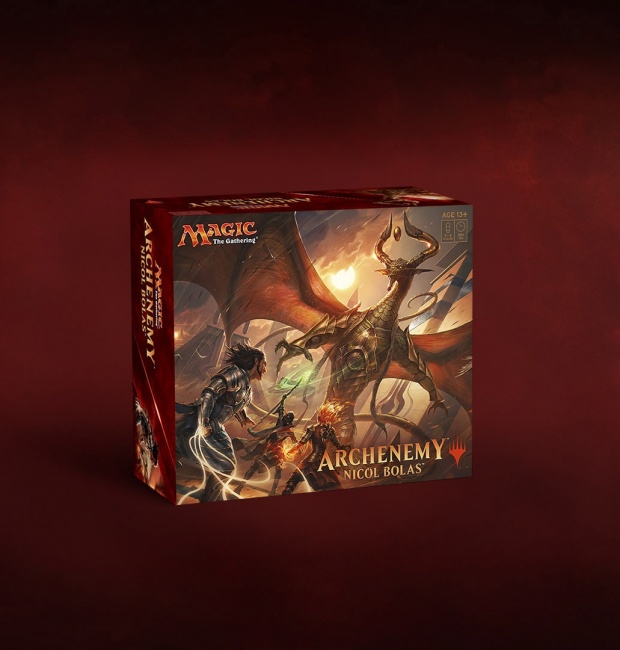 The contents of the upcoming
Archenemy: Nicol Bolas
set for
Magic: The Gathering
have been revealed by Wizards of the Coast. The set will release on June 16.
Intended for "Archenemy Format" play, the Nicol Bolas set will include four pre-constructed 60-card decks, one for Nicol Bolas itself and three for the players who will team up against it. Also include are 20 oversized scheme cards for Nicol Bolas, 10 double-sided tokens, 4 deck boxes, and a life tracker.
Archenemy: Nicol Bolas is intended for four-player games. MSRP is $59.99. It was first announced at last year's PAX show, along with a number of other upcoming Magic releases (see "Plethora of 'Magic' Announcements from PAX").