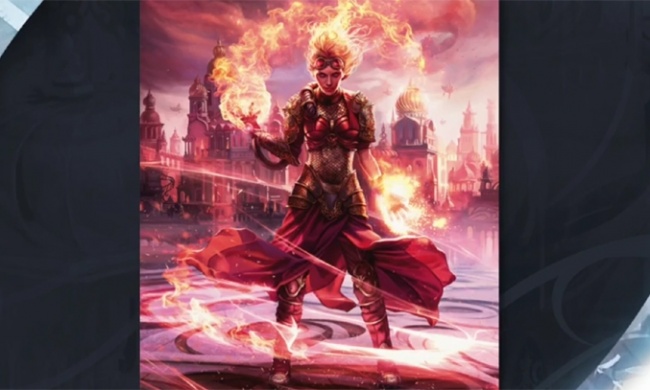 Wizards of the Coast has shared an incredible amount of information in the lead-in to PAX for the upcoming year of
Magic: The Gathering
; ICv2 rounds up the largest announcements here.
For the upcoming set Kaladesh, one of the key cards art and name have been revealed. The newest incarnation of the popular planeswalker Chandra is "Chandra, Torch of Defiance"; the plane of Kaladesh is the home-plane for the popular red planeswalker, who is certain to feature heavily in Kaladesh and the follow-up set Aether Revolt (see "Major Plans for 'Magic: The Gathering'").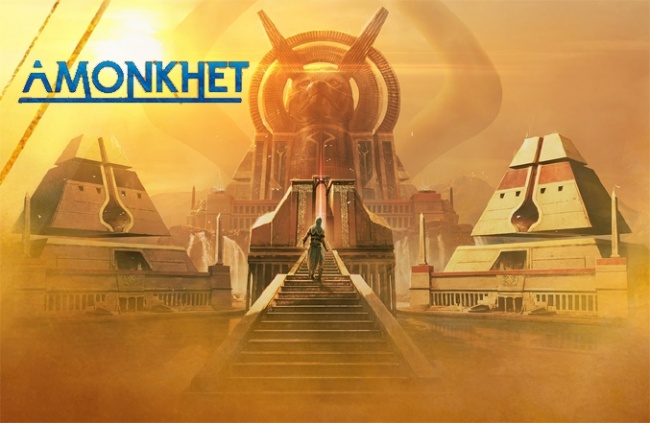 The names of the sets following
Kaladesh
and
Aether Revolt
have also been announced. The new block of sets begins with
Amonkhet
, a world ruled by the cunning and evil dragon planeswalker Nicol Bolas. It releases on April 28, 2017, with prerelease events on April 22-23, 2017. The second set in the two-set block,
Hour of Devastation
, releases July 14, 2017, with prerelease events on July 8-9, 2017. MSRP for both sets is $3.99 per pack.
In addition to boosters, the sets also both are being released in several other formats. The Bundle for each of the sets contains ten booster packs, one card box, one Player's Guide with complete visual encyclopedia, eighty basic land cards, one Magic learn-to-play guide, one Spindown life counter, and two deck boxes with MSRP of $42.99. The Deck Builder's Toolkit for each of the sets includes 125 semi-randomized cards, four booster packs from recent sets, 100 basic land cards, a Deck Builder's Guide, a Magic rules reference, and a full-art reusable card storage box with an MSRP of $19.99. Finally, both sets have a Planeswalker Deck, with a ready-to-play 60-card deck, a foil premium Planeswalker card, two booster packs, a strategy insert, and a Magic learn-to-play guide with an MSRP of $14.99.
To further explore the plane of Kaladesh, the new Magic: Archenemy release is Archenemy: Nicol Bolas, where players pit themselves three against one, with one player taking the role of Nicol Bolas and the other three working together to try to stop the powerful planeswalker. The set contains four 60-card decks, four non-premium planeswalker cards with new art, ten double-sided tokens, four deck boxes, one life tracker, and a 20-card deck of all new, unique schemes. Archenemy: Nicol Bolas releases on June 16, 2017. MSRP is $59.99.
Commander Anthology gathers several previous Magic: Commander products together in the same spirit as was done in Duel Decks: Anthology and Planechase Anthology. Information about which Commander decks will be in the anthology will be made available closer to release. Commander Anthology will include four Commander decks with an MSRP of $164.99. It releases June 9, 2017.
The newest Modern Masters set, Modern Master 2017 Edition will release on March 17, 2017. It will feature cards from Magic: Eighth Edition through Magic 2014 and is designed for both booster draft as well as to supplement people's collections for the Modern Magic format. MSRP is $9.99 per booster.
Finally, the newest Duel Deck, Duel Decks: Mind vs. Might is releasing on March 31, 2017. This ready-to-play product contains two 60-card decks, two deck boxes, ten creature tokens, two Spindown life counters, a strategy insert, and a rules reference card. MSRP is $24.99
Visual information of any kind for these two sets is very sparse; Wizards of the Coast will release more images and logos for these products in the coming months.