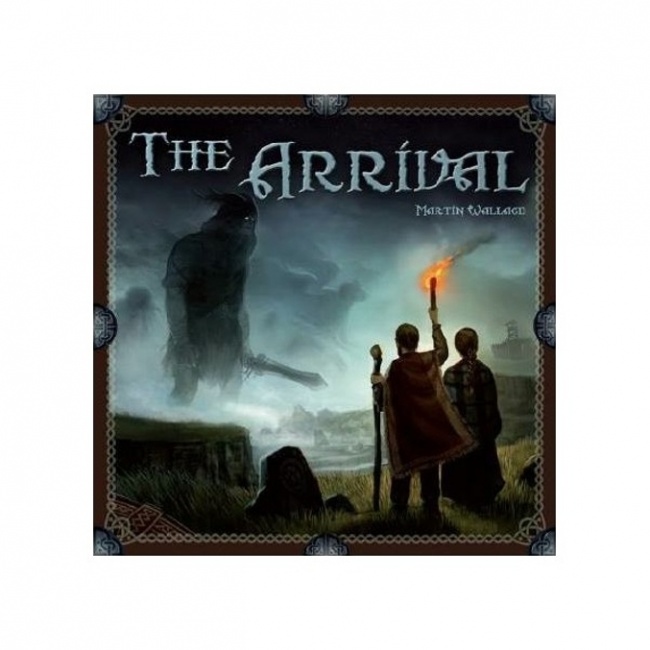 Cryptozoic Entertainment will release an updated version of famed designer Martin Wallace's latest game
The Arrival
this fall.
The Arrival, which premiered at Spiel in Essen last fall, is a reimplementation of Wallace's 1999 game Mordrid. In this historically-themed fantasy game where the leaders of ancient Ireland (Erin) arrive on the island with intent to colonize. But the mythic Fomori already rule the island, and the players must lead their tribes in a quest to control different territories, by building and protecting fortifications as well as repelling the Fomori. But players must be careful with their choice of actions, since they can accrue Corruption points if they choose the more ruthless options to conquer more territory. The winner is determined by which player has the most victory points, or least corruption points at the end of the game, depending on if the Fomori or the tribes control more territory at the end of the game.

Cryptozoic is currently working with Wallace to adjust the rules and add an advanced play variant where each tribe has special powers that are drafted at the start of the game. New art and game components will also be part of the Cryptozoic release. MSRP is $40.00.
Wallace is the designer of Steam, London, and Railways of the World. Two reimplementations of his popular game Brass are currently on Kickstarter (see "Martin Wallace's 'Brass' Returns").