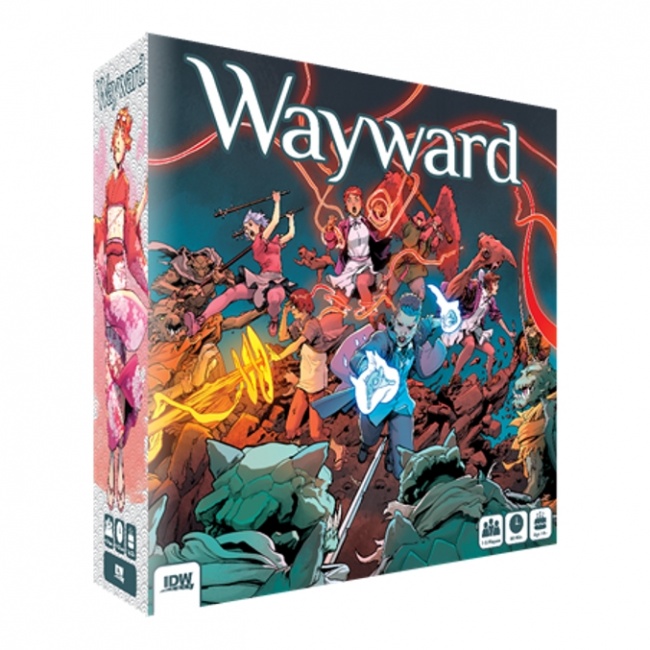 IDW will release a cooperative board game based on
Wayward,
the Image comic series written by Jim Zub with art by Stephen Cummings and colors by Tamra Bonvillain, the company announced. IDW is "working closely" with Zub and the Japan-based Cummings on the game, which will be designed by Jon Gilmour (co-designer of
Dead of Winter,
IDW's
Outpost: Siberia
).
Players will take the role of teens with supernatural powers working together to defeat Yokai, villains controlled by the game itself.
Zub, a longtime gamer who's written the Dungeons & Dragons comic series (see "Jim Zub on the New 'D&D' Series"), is taking a significant role in the development of the game. "As a lifelong tabletop gamer, Jim's creativity goes beyond just managing the IP," IDW VP-New Product Development Jerry Bennington said. "His input and feedback about gameplay and design have been invaluable to us, and will surely produce a product that embodies the soul of the comic series."
TV rights to Wayward were recently acquired by Manga Entertainment UK (see "Additions, Changes to Upcoming Geek Shows").
No release date was announced.