Fantasy projects, casting updates, and scheduling shifts are the order of the day in the latest geek TV update.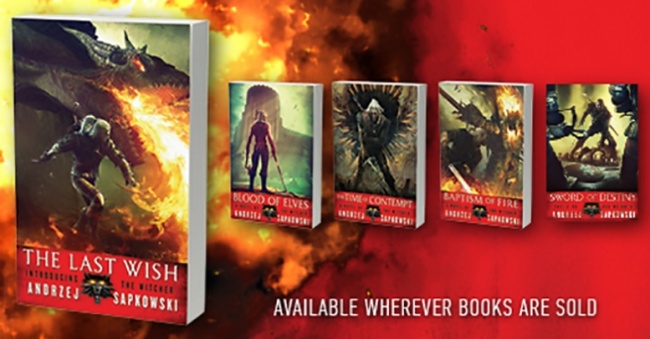 Netflix has ordered an adaptation of Polish fantasist Andrzej Sapkowski's epic multi-volume
Witcher Saga
reports
The Hollywood Reporter
. Sapkowski will consult on the series, with Sean Daniel (
The Mummy
,
The Expanse
) and Jason Brown (
The Expanse
) and Polish production company Platige Image's Tomek Baginski and Jarek Sawko set to executive produce. Sapkowski's novels have been a worldwide phenomenon, inspiring a major video franchise and comics (see "
Dark Horse Does 'The Witcher'
") and merchandise from Dark Horse (see "
Dark Horse Announces 'The Witcher' Product Line
").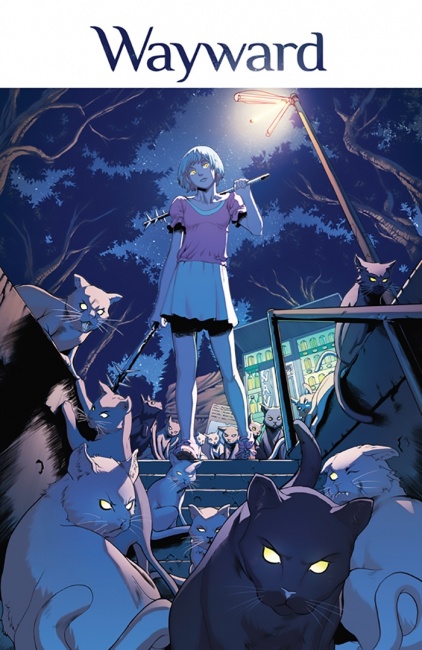 Writer Jim Zub and illustrator Steven Cummings'
Wayward
has been optioned by Manga Entertainment UK for development as an animated or live action Japanese television series. Zub and Cummings will consult on the series, which is inspired by the creators' acclaimed Tokyo-set YA comic, in which superpowered teenagers battle mythical Japanese monsters. Manga will co-produce with a yet-to-be-announced Japanese studio.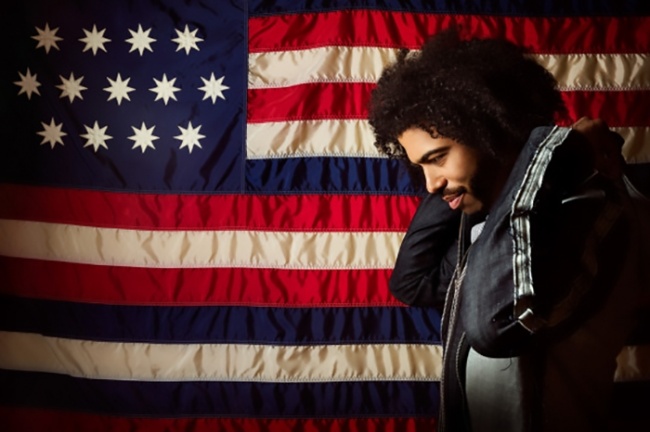 According to
Deadline
, the
Snowpiercer
pilot that TNT ordered late last year has cast its lead (see "
TNT Orders 'Snowpiercer' Pilot
"). Daveed Diggs, a standout performer from the original run of the
Hamilton
musical, will star in the hour-long drama. Ostensibly a prequel to the Bong Joon-ho directed movie starring Chris Evans (
Captain America
) and Tilda Swinton (
Doctor Strange
), the series is set seven years after a disaster has left Earth a frozen wasteland and humanity's last survivors have retreated to an always-moving, globe-circling train. Diggs will play Layton Well, a drug-addicted prisoner in the rear of the train who finds himself a reluctant participant in a class war.
Doctor Strange
's Scott Derrickson will direct the pilot, a co-production of Tomorrow Studios and Turner's Studio T.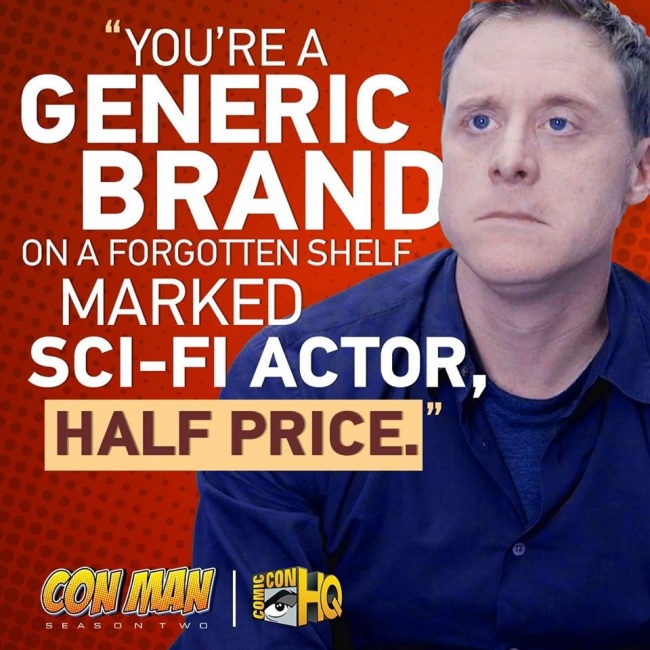 Dirk Gently's Holistic Detective Agency
has scooped up some nerd faves for its second season reports
The Hollywood Reporter
. Alan Tudyk (
Star Wars: Rogue One, Firefly
) will play ruthless bounty hunter Mr. Priest.
Agents of S.H.I.E.L.D.
alum John Hannah will play The Mage, an evil wizard. Amanda Walsh of
Lost Girl
fame will play depressed soccer mom cum evil sorceress Suzie Boreton. Aleks Paunovic (
War for the Planet of the Apes
) will play enforcer Wygar Oak. Based on Douglas Adam's novel, the series airs on BBC America and is and written and executive produced by Max Landis (see "
Comic-Con TV Trailer Round-Up
"). IDW Publishing has released several
Dirk Gently
comic books in conjunction with the series.
ABC will be moving
Once Upon a Time
from its anchor time slot on Sunday to Friday for the 2017-18 season,
Deadline
reports. Entering its seventh season, the series will air alongside freshman entry
Marvel's Inhumans
(see "
First 'Marvel's Inhumans' Teaser
")
Marvel's Agents of SHIELD
will relieve
Inhumans
in late fall. The latter has a 22-episode order for the 2017-18 season.