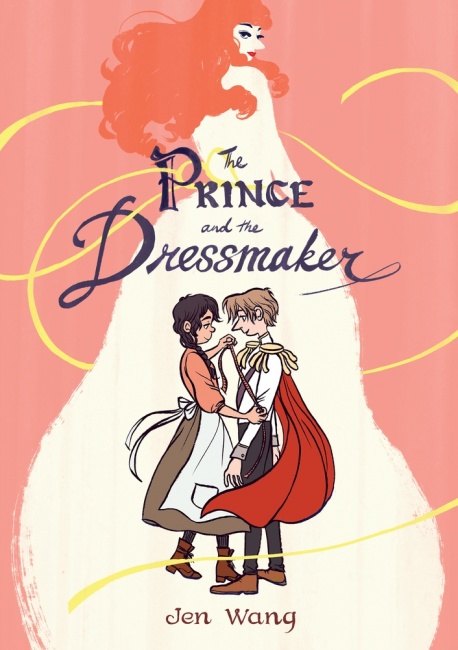 Publisher First Second recently unveiled its Winter 2018 lineup of graphic novels, which will be published between January and late April 2018.
The New: People are already talking about Jen Wang's The Prince and the Dressmaker, a charming story set in 19th Century Paris about a prince with a secret life: When he dons a dress he becomes the fashionable and opinionated Lady Crystallia. Frances, a poor dressmaker, creates his outfits and keeps his secrets, but the prince's family is pressuring him to marry. The story focuses on the creativity of fashion and the way changing your appearance can change your persona; Wang's lighthearted art gives it a fairy-tale feel.
The other outstanding new title is a graphic adaptation of Laurie Halse Anderson's YA novel Speak, illustrated by Eisner Award winner Emily Carroll. High school student Melinda is ostracized because she called the police about a party that got out of control. What her friends don't know, and what Melinda herself has trouble facing, is that she was raped that night. The original novel won a number of awards and was a finalist for the National Book Award; critics describe it as dark yet funny and compelling.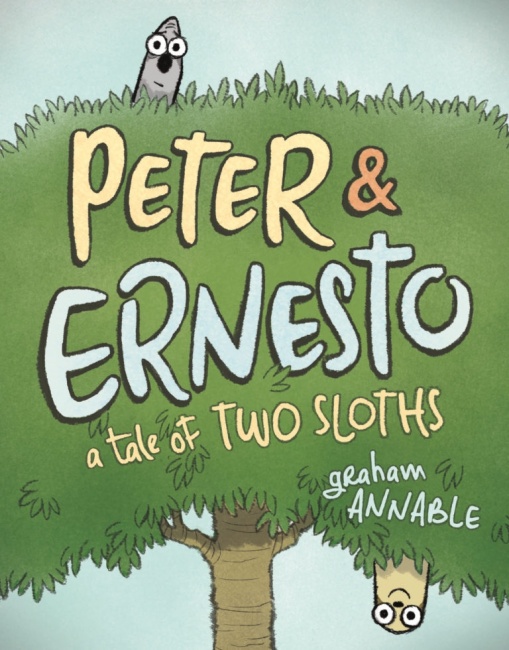 First Second has four other brand-new books in the lineup:
Graham Annable uses a simple, cartoony style and gentle humor in his story for young readers (ages 6-12), Peter & Ernesto: A Tale of Two Sloths. The title pair are friends, but one is comfortable staying at home while the other wants to see the world.
Scarlet Hartt: Monster Hunter is an action tale for middle grade readers (ages 10-14) about an orphan who sets off with the help of her butler to fight a new wave of monsters that are threatening her city.
City on the Other Side is another action story, this one pitched for slightly younger readers and set in San Francisco in the early 1900s. The hero, Isabel, is a wealthy, sheltered young girl who one day stumbles through a portal into another world filled with magic and danger.
Little Sid is a picture book about the boyhood of Siddhartha, the Buddha.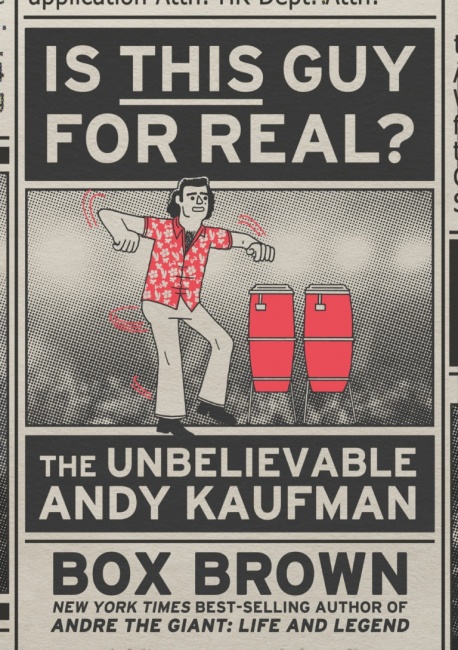 The Familiar:
Several First Second creators return with new books that follow in the same vein as their last one. Sara Varon (
Robot Dreams, Odd Duck
) has
New Shoes,
in which a donkey who is a shoemaker goes on a quest for the materials for a perfect pair of shoes.
Box Brown follows up two nonfiction books, Andre the Giant and Tetris, with Is This Guy for Real?, a graphic biography of the 1980s comedian Andy Kaufman (see "Exclusive Preview: 'Is This Guy For Real?' TP").
Penelope Bagieu, whose bio of singer Cass Elliott, California Dreamin', just came out this spring (see "Mama Cass Gets Graphic Biography"), has a collective biography titled Brazen: Rebel Ladies Who Rocked the World.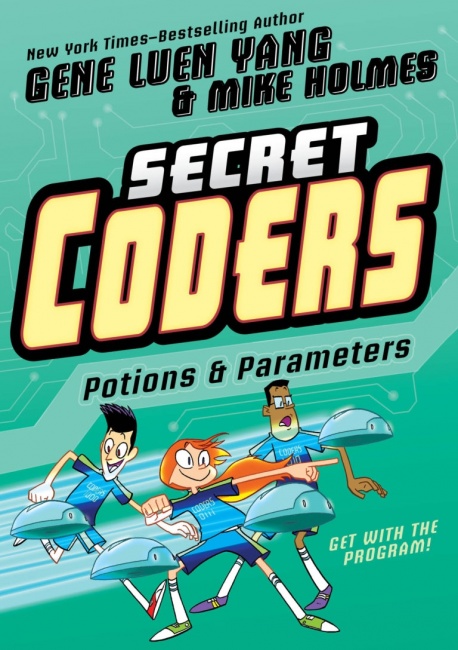 Continuing Series:
Spring 2018 releases in First Second's ongoing series include a new volume of George O'Connor's Olympians series,
Hermes: Tales of the Trickster,
and the second volume of Gigi D.G.'s super-cute, all-ages, fantasy adventure series
Cucumber Quest.
Jorge Aguirre and Rafael Rosado return to the lineup with
Monsters Beware!
, the sequel to
Giants Beware!
and
Dragons Beware!
Gene Luen Yang and Mike Holmes have
Secret Coders: Potions & Parameters,
the latest entry in their series of graphic novels that use a supernatural school story to explain the concepts of computers and coding. Also on the way: Book 2 of Mike Lawrence's middle-grade sci-fi/fantasy series
Star Scouts
; the third volume of Cherise Mericle Harper's super-cute Crafty Cat series,
Crafty Cat and the Great Butterfly Battle
, and two new volumes of Science Comics:
Robots & Drones,
by Mairghread Scott and Jacob Chabot, and
Sharks,
by Joe Flood (the artist for the Eisner-nominated
Dinosaurs
).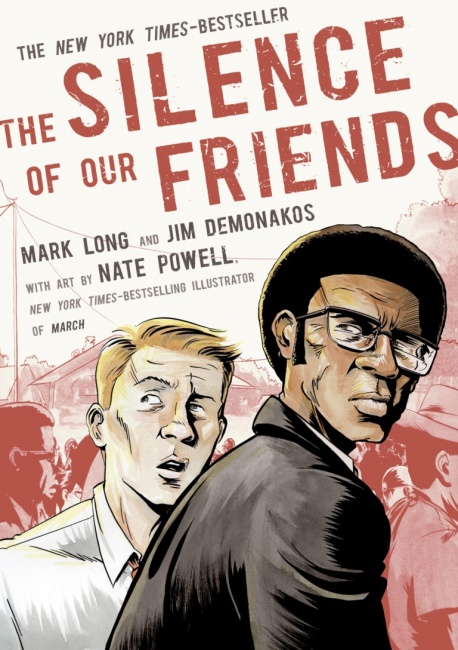 Old Friends:
First Second is kicking off 2018 with a new paperback edition of
The Silence of our Friends,
first published in 2012, by Mark Long, Jim Demonakos, and Nate Powell, who is also the artist for Representative John Lewis's graphic memoir
March.
This semi-fictional story about an interracial friendship is set in Texas during the Civil Rights movement, and it vividly evokes the atmosphere of the time.
The other new edition is of Jan Wang and Cory Doctorow's In Real Life. Anda, a teenage girl, becomes involved in the peculiar underground economy of video games by rounding up gold farmers, players who illicitly collect in-game items and sell them to more affluent players. When Anda learns that there are real people on the other side of the screen who are harvesting videogame goals in order to earn the real money they need to live, she tries to right the injustices of the world, with disastrous results.