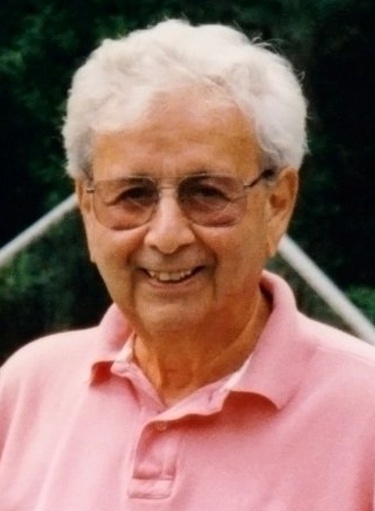 James Galton (who we knew as "Jim"), Marvel CEO from 1974 to 1991, passed away Monday surrounded by his family in Naples, Florida. He was 92. According to an obituary released by his family, he "died with the same grace and dignity he exhibited throughout his long and fruitful life," which certainly reflects the Jim Galton we knew during his time at Marvel.
Galton came to Marvel from Popular Library, where he was president from 1968 to 1974. His move to Marvel in 1974 came at a time of major stresses in the comics business, with very high return rates from the newsstand distribution system that was dominant at the time and a weak market. And that was a key year in the development of the comic store market, as Ed Shukin, Marvel's Circulation Director at the time, told us in 1994 (see "
The Origin of the Comics Direct Market – Part 1
"). Shukin recalled 1974 as the year he met Phil Seuling; Seuling was the key distributor that began the system of selling non-returnable comics to comic stores based on how many they pre-ordered, the origin of the network of comic stores that cover the country today.
Shukin summed up Galton's influence on the company. "…[I]t was under Galton's guidance that Marvel began its phenomenal growth," he said. "The company continued to grow after Jim left, but there is no question that he was the one individual who put the company on the fast track."
What happened during Galton's tenure? It's an almost unbelievable list of changes that led to the Marvel and the comic business of today.
The primary distribution system for comics changed from mass market outlets like newsstands and drugstores to comic stores serving collectors and fans.
The format for comics went from cheap newsprint with hand-separated colors to comics printed on good paper on modern presses with full color separations.
Marvel hit it big with licensed comics, including ground-breaking deals for G.I. Joe and Star Wars.
Marvel opened a California animation studio, licensed its characters for a variety of products, and sold overseas rights.
And perhaps most importantly, as his family put it, "He maintained that comic books were a legitimate form of literary expression that deserved respect and he used the medium to bolster social change like energy conservation, civil and women's rights, child abuse prevention and universal literacy."
Not only was Galton navigating a rapidly changing market, he was also working for a succession of owners that began with conglomerate Cadence Industries at the time of his hire, to New World Entertainment in 1986, and to a company controlled by financier Ron Perelman in 1989.

Galton continued to consult with Marvel on foreign publishing from the time of his retirement in 1991 until 1998.

We knew Jim Galton as a straight shooter, an amiable gentleman, and as a visionary who was constantly trying new things to make Marvel successful. Not every idea was a winner (his idea for Benny Hill comics wasn't his best), but he kept the company moving in the right direction, with a lot more right decisions than wrong ones. The geek world in which we live would look very different had he not been the CEO of Marvel during this turbulent time.

Our condolences to his family, which includes his wife of almost 50 years, four children, and six grandchildren.