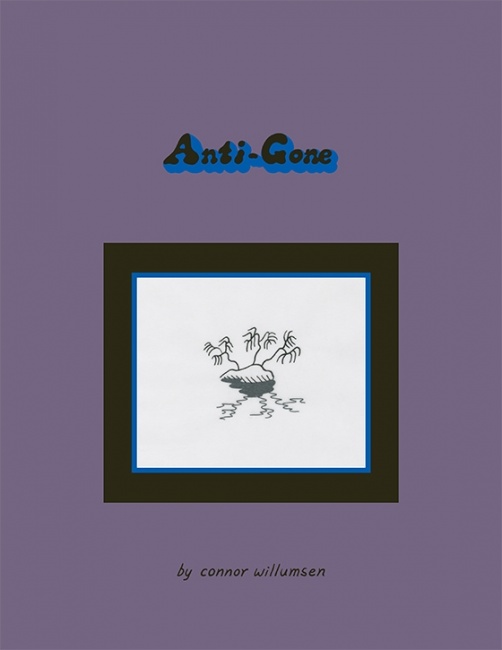 Toronto-based graphic novel publisher Koyama Press has announced its Fall 2017 lineup of six graphic novels, all to be released in September 2017. Koyama Press celebrates its 10th Anniversary this year, and in that time it has built a reputation for publishing quality editions of work by up-and-coming comics artists, including Michael DeForge, Eleanor Davis, and John Martz (whose
Burt's Way Home
is one of two Koyama Press books up for an Eisner Award this year (see "
The 2017 Eisner Award Nominees
").
Connor Willumsen's Anti-Gone is a surrealistic comic about two slackers, Spyda and Lynxa who move through a dreamlike landscape in which the present and the future can trade places. Willumsen has an interesting background: He has done work for Marvel, including one issue of Untold Tales of Punisher Max, and Dynamite, so he brings the ability to do tight renderings and a tendency toward grids to a very different type of storytelling, one that is more abstract and formal and, in the words of Koyama Press founder Annie Koyama "trippy and quixotic." The book is a120-page, black-and-white trade paperback priced at $18.00.
Patrick Kyle's Everywhere Disappeared, a collection of short comics, is his third book for Koyama Press. Kyle takes a sideways look at familiar cultural icons such as superheroes, Dracula, and Archie, placing the everyday and the absurd side by side. His previous graphic novels include Black Mass, Distance Mover, and Don't Come in Here, and he won the Pigskin Peters Award (one of Canada's Doug Wright Awards) for his New Comics #6 and #7. His short comic Vigilante: Sidekick Hunt was published online by Vice. Everywhere Disappeared is a 208-page trade paperback, black and white, with an MSRP of $15.00.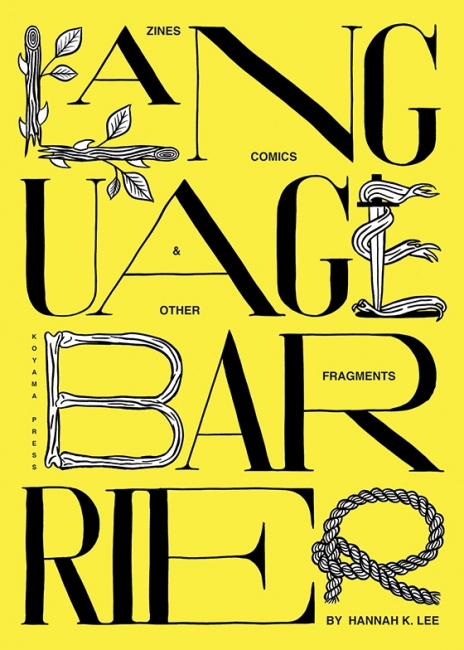 Hannah K. Lee's
Language Barrier
is another collected work; this one pulls together comics and zines that combine words and images to produce something that is more than the sum of its parts. Her zine
Shoes Over Bills,
for instance, places different pairs of shoes next to everyday items that must be sacrificed to purchase them, and
Close Encounters
is a series of illustrations each depicting a single concept, such as "anxiety" and "small talk." The128-pages, full color trade paperback is priced at $20.00.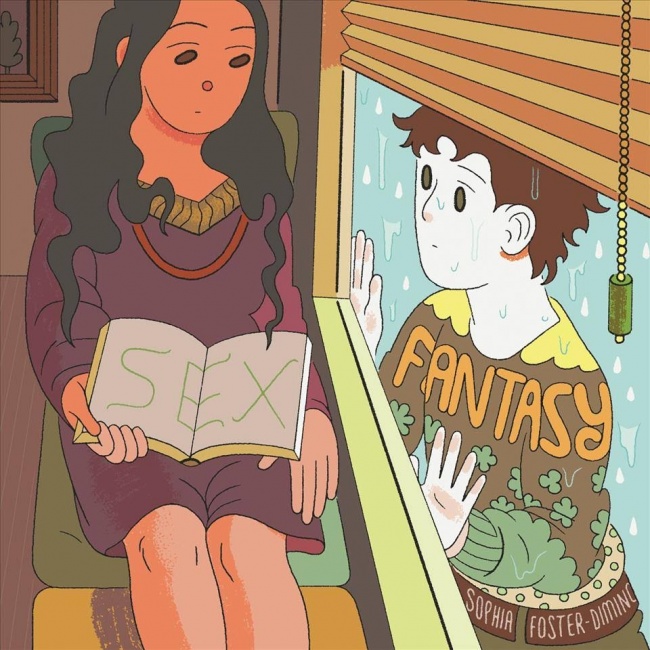 The Ignatz Awards, which recognize excellence in cartooning by small-press creators, have nine categories, and in 2015, Sophia Foster-Dimino won three of them: Promising New Talent, Outstanding Series (for
Sex Fantasy
), and Outstanding Minicomic (for
Sex Fantasy
#4). Now Koyama Press is collecting
Sex Fantasy
into a single book, taking four years' worth of comics that were published in limited editions and on the web and making them accessible to a wider audience. Working in the tradition of Eleanor Davis and Julie Delporte, Foster-Dimino makes comics about life's small, intimate moments, drawn in a deceptively simple style. Published in a square, 6" x 6" format,
Sex Fantasy
is 440 pages, black and white, paperback, with a MSRP of $18.00.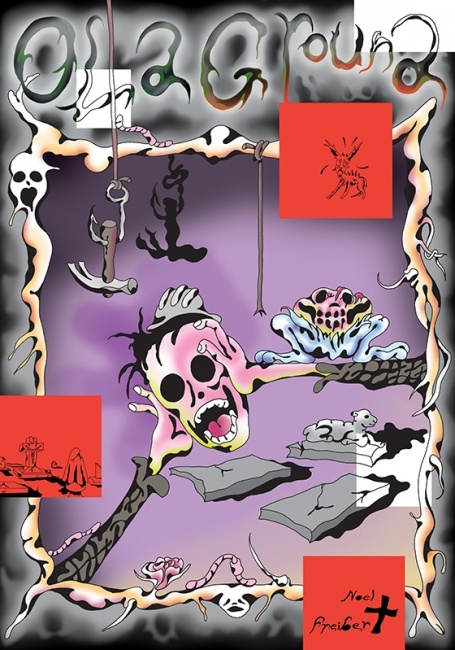 Noel Freibert contrasts cemeteries for the dead and for the living in
Old Ground
, in which a long-forgotten cemetery is replaced by a retirement home for the barely-remembered living. The book blurb describes it as "Sam Beckett and Sam Raimi intersect in an outsider art graveyard." Friebert is the editor of
Weird Magazine
and a member of the Closed Caption Comics collective. The 224-page black-and-white trade paperback is priced at $18.00.
Finally, in I'm Not Here, the Canadian artist known as GG creates a cinematic story about a young woman meandering through a large city and contemplating the tension between familial ties and independence. Her drawings have the same rich black-and-white quality as old films and in fact they look like stills from an unfamiliar movie. The 104-page, black-and-white trade pap