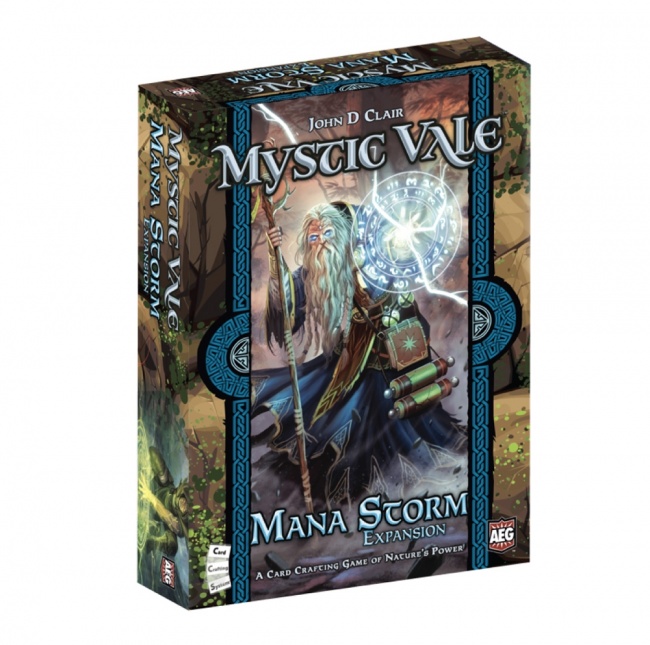 The award-winning "card crafting" game
Mystic Vale
will receive its third expansion set on October 26 with the release of the
Mystic Vale: Mana Storm Expansion
.
Mana Storm introduces a new element to the game in the form of "Amulets," which offer more variety than the regular mana tokens from the base game, as each Amulet has its own unique effects. The expansion also adds more variety to the game with 48 new advancement cards and 18 new vale cards, as well as eight new leader cards.
The Mystic Vale: Mana Storm Expansion supports games with 2 to 4 players, and is recommended for ages 14 and up. Playing time with the expansion is around 45 minutes. A copy of the base game is required to play. MSRP for Mana Storm is $29.99.
Mystic Vale was honored as the "Card Game of the Year" Origins Award winner by the Academy of Adventure Gaming Arts & Design at the recent Origins Game Fair (see "2017 Origins Award Winners"). Earlier this year, Alderac announced a new organized play program to support Mystic Vale (see "'Custom Heroes,' 'Smash Up: Big in Japan,' OP Kits").