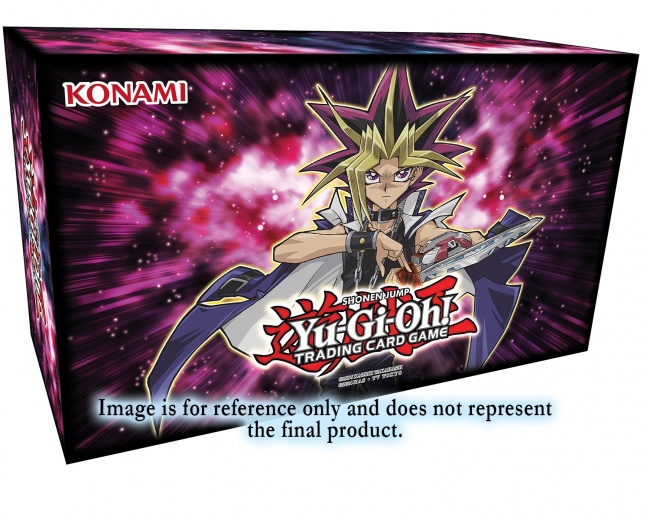 The ever-popular dragons of the
Yu-Gi-Oh! Trading Card Game
will be the focus of the new
Legendary Dragon Decks
coming from Konami Digital Entertainment in October.
Each of these three decks features a different assortment of dragons for use in the game:
Legendary Dragons of Atlantis includes Timaeus, Critias, and Hermos, as well as a new Fusion monster created from The Eye of Timaeus and the Dark Magician.
Cyber Dragons includes the Cyber Dragon itself along with a number of matching Fusions and Xyz-Monster forms.
Dimensional Dragons offers a new version of the Odd-Eyes Pendulum Dragon.
The set includes 153 cards forming three decks, with two 40-card decks with 11-card Extra Decks plus one 41-card deck with 10-card Extra Deck. Each deck includes 5 foil cards. Yu-Gi-Oh! Trading Card Game: Legendary Dragon Decks also features variant art versions of Odd-Eyes Pendulum Dragon, Dark Rebellion Xyz Dragon, Clear Wings Synchro Dragon, and Starving Venom Fusion Dragon.
Dragons will not be the only "legendary" Yu-Gi-Oh! characters to feature in a new product this year, as they join September's Legendary Duelists booster set (see "'Legendary Duelists' Join 'Yu-Gi-Oh!'"). September will also see the release of two new Collector Boxes (see "'Yu-Gi-Oh! Collector Boxes'").