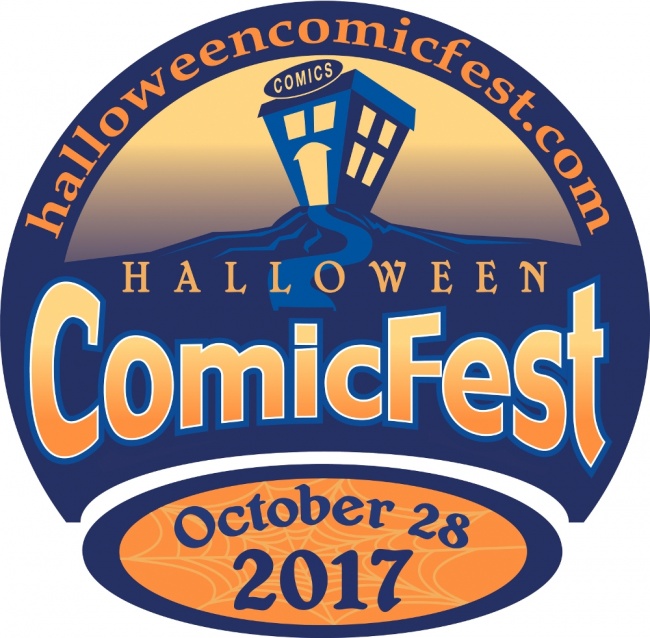 Diamond Comic Distributors announced the titles and exclusives for the 2017 Halloween ComicFest, (HCF) which will take place on Saturday, October 28 at participating comic shops. This year, 30 free Halloween and horror-themed comic books and mini comics will be offered.
There are 18 full size and 12 mini comic titles available. Participating retailers can also purchase HCF Mini-Comic Polypacks for retail sale to customers. Intended as trick-or-treater giveaways or as favors for party goers, the pack of 25 copies will be available in stores at the beginning of October.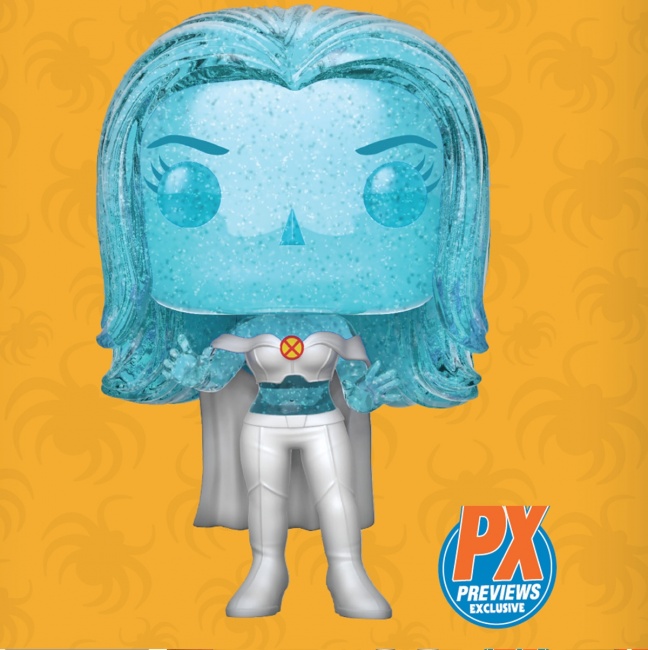 This year's HCF Commemorative T-Shirt features art by Eisner Award-winning artist Francesco Francavilla. The black shirt will be available in various sizes and styles, with MSRP ranging from $14.99 - $17.99. An exclusive Funko POP! Vinyl Figure of
Emma Frost Diamond Form
will also be available to purchase at the event. MSRP is $11.99.
Diamond offers promotional tools to promote the event on its website, including digital ads, logos, and social media tools. There are also promo posters, shelf talkers, window clings, bookmarks, postcards, lollipops, buttons, temporary tattoos, stickers, and wrist bands available for order.
Full-Sized Comics:
Black Betty One-Shot (Action Lab - Danger Zone)
Babyteeth #1 (Aftershock Comics)
The Chilling Adventures of Sabrina: Season Two (Archie Comics)
Choose Your Own Aspen Adventure (Aspen MLT)
Lady Mechanika: La Dama de la Muerte (Benitez Productions)
Hellboy and the BPRD 1953 (Dark Horse Comics)
Ghostbusters: Dia de los Muertos (IDW Publishing)
Batman: Night of the Monster Men (DC Comics)
DC Super Hero Girls (DC Comics)
Runaways #1 (Marvel Comics)
Darth Maul #1 (Marvel Comics)
Thor by Walt Simonson #1 (Marvel Comics)
Battle Angel Alita/Sailor Moon Eternal Preview (Kodansha Comics)
The Tick #1 (New England Comics)
Junji Ito's Shiver (VIZ Media)
The Mortal Instruments (Yen Press)
Malika: The Dragon Trials (YouNeek Studios)
Grimm Tales of Terror (Zenescope Entertainment)
Mini-Comics:
Casper the Friendly Ghost (American Mythology)
Howard Lovecraft and the Undersea Kingdom (Arcana Studio)
Archie's Madhouse (Archie Comics)
BOOM! Box's One En-Haunted Evening (BOOM! Studios)
Donald Duck's Halloween Scream #2 (IDW Publishing)
Wrapped Up (Lion Forge)
Hotel Transylvania (Papercutz)
Stitched (Papercutz)
The Witch Boy (Graphix)
Moonlighters #1 (Space Goat Publishing)
Pokemon: Omega Red and Alpha Sapphire (VIZ Media)
See images of all comics in gallery below.
Last year's orders for HCF comics were up dramatically (see "Number of Total Comics Ordered For Halloween Up 33%").