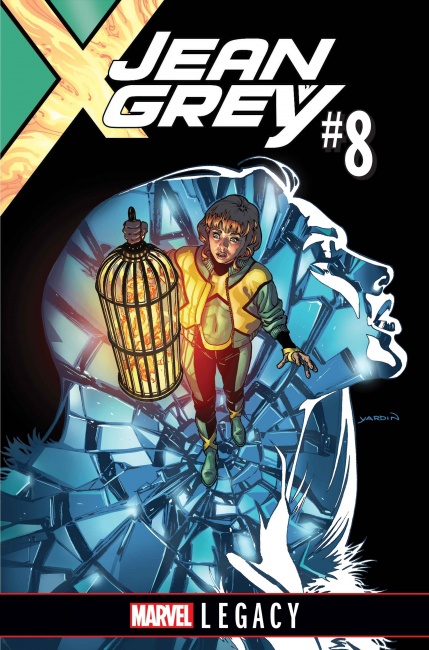 Marvel Comics has announced several more
Marvel Legacy
creative teams and covers and revealed more renumbering charts.
Marvel began the reveals last week, along with news of the addition of introductory pages to some titles, and renumbering charts (see "'Marvel Legacy' News").
Avengers #672: Worlds Collide Part 1
Written by Mark Waid
Art by Jesus Saiz
Champions #13: Worlds Collide Part 2
Written by Mark Waid
Art by Humberto Ramos
Spider-Gwen #25: Gwenom Part 1
Written by Jason Latour
Art by Robbie Rodruguez
Luke Cage #166: Caged!
Written by David F. Walker
Art by Nelson Blake
Iceman #6: Champions Reassembled Part 1
Written by Sina Grace
Art by Robert Gill
Jean Grey #8: Psych War Part 1
Written by Dennis Hopeless
Art by Victor Ibanez
Royals #9: Fire from Heaven Part 1
Written by Al Ewing
Art by Javier Rodriguez
Marvel has previously released a list of 52 of the series led into by Legacy #1 (see "'Legacy' #1 Will Lead into 53 Marvel Series"). Promotional support includes free copies of Marvel Previews (see "Marvel Makes 'Marvel Previews' Free for 'Legacy'").

Click the Gallery below for covers of seven series and two renumbering charts.