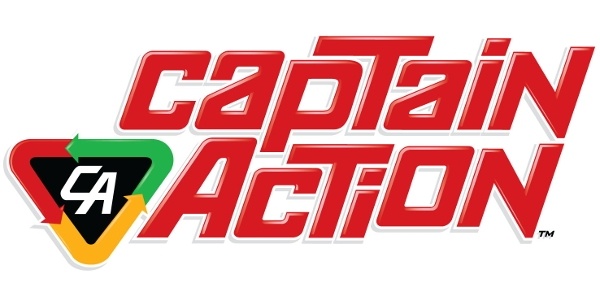 Animation and licensing veteran Michael Polis has invested in Captain Action through his Los Angeles-based company Atomic Toybox Entertainment, joining Captain Action Enterprises co-founders Ed Catto and Joe Ahearn. Polis has also joined the management team of the company.
Polis, nominated for four Emmy Awards, has produced content for film, TV, and digital media for properties such as Neil Gaiman's
Mirrormask
,
Kermit's Swamp Years
, and
Yo Gabba Gabba!
Through Atomic Toybox, Polis is also engaged for development of new TV projects for the global market for WETA Workshop sister company Pukeko Pictures.
"As a longtime fan of the property, I see tremendous potential in the brand," Polis said.
The 50th anniversary of Captain Action was celebrated last year (see "
'50th Anniversary Captain Action Card Game'
"). Recent successes have been a Round 2 co-licensed toy line with Marvel, which was sold in Toys R Us and in comic shops, and a limited edition Ultra Man costume with Medicom Toy for the international market.
TV programming featuring the property has been in development in the past (see "
Captain Action Gets a Lady for Animated Series
"), but nothing's been produced to date. With Polis in the company, the chances of a breakthrough go up dramatically.