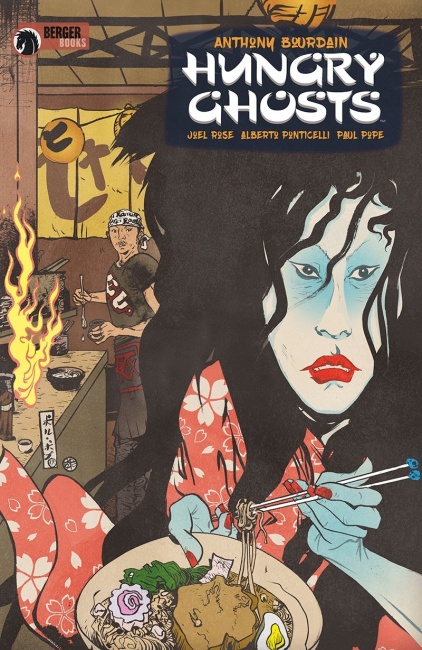 Dark Horse Comics has unveiled its first slate of releases for its Berger Books imprint of creator-owned titles, which is edited by Karen Berger, who founded DC's Vertigo imprint (see "
Karen Berger Gets a Line at Dark Horse
"). Starting in January of 2018, Dark Horse is launching Berger Books with four comic book series,
Hungry Ghosts
by Anthony Bourdain and Joel Rose,
Incognegro: Renaissance
by Mat Johnson and Warren Pleece,
Mata Hari
by Emma Beeby and Ariela Kristantina, and
The Seeds
by Ana Nocenti and David Aja, which will all be collected into graphic novel editions.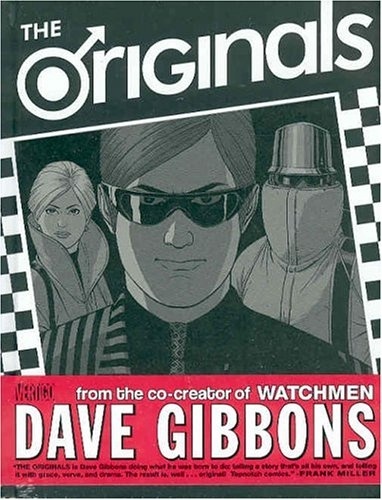 In addition to these four new series Berger Books will also publish new editions of Johnson and Pleece's
Incognegro: A Graphic Mystery
and Dave Gibbons'
The Originals: The Essential Edition
.
Bourdain and Rose, who teamed up for the graphic novel Get Jiro for Vertigo, are back with Hungry Ghosts, a four-issue anthology series about spirits who combine hankering with their haunting. Artists who will illustrate these simmering tales include Paul Pope, Vanesa Del Rey, Leo Manco, Alberto Ponticelli, and Mateus Santolouco. The stories are inspired by an Edo Period game of dread and terror played by Samurai, only this time the warriors have been replaced by chefs, who invoke modern tales of terror that all relate in very direct ways to food. The first issue of Hungry Ghosts goes on sale on January 31, 2018.
Like Bourdain and Joel Rose, novelist Mat Johnson and artist Warren Pleece worked with Berger at Vertigo, which published Incognegro: A Graphic Mystery (which Dark Horse is reissuing in a new edition on February 6, 2018). Simultaneously Dark Horse is publishing the first issue of Incognegro: Renaissance, a 5-issue prequel series that follows African-American reporter Zane Pinchback through the wild nightlife of the Harlem Renaissance.
Also debuting in February (on the 21st) is the first issue of Mata Hari, a five-issue series by writer Emma Beeby (Judge Dredd) and artist Ariela Kristantina (InSEXts) that examines the controversial historical figure, whose execution by a French firing squad in 1917 has been immortalized in film, where the legendary spy was portrayed by Greta Garbo.
The fourth title in the first wave of Berger Books releases, The Seeds by journalist/filmmaker Ann Nocenti (Daredevil) and artist David Aja (Hawkeye), debuts on March 28. 2018. The four-issue series takes place in a near-future U.S. where fact-based journalism is on the wane, and its idealistic young reporter is faced with daunting obstacles if she wants to publish the story of a lifetime in this high-tech eco-themed thriller.