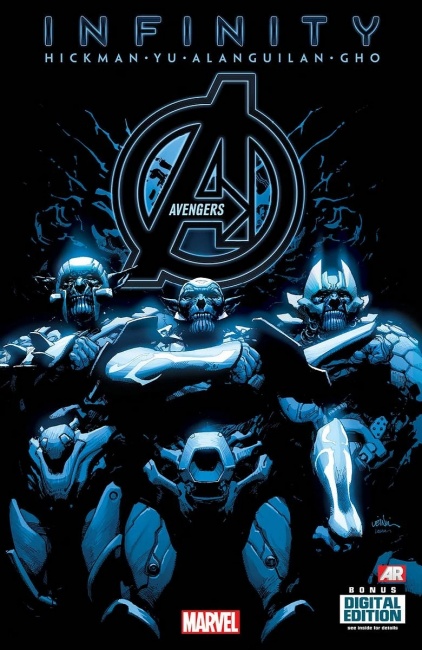 The next expansion set for Mike Elliott and Eric M. Lang's
Marvel Dice Masters
game will be
Avengers Infinity
, which WizKids will release in February, well before the highly anticipated
Avengers: Infinity War
movie, scheduled for May 4 (see "
'Ant-Man and the Wasp,' 'Avengers: Infinity War,' 'Black Panther'
").
Avengers Infinity will focus on the classic characters that make up the Avengers, featuring all-new versions of Avenger characters as well as new characters that have never been part of Dice Masters. The expansion will include more than 30 characters, including heroes and villains, and is designed for use by both new and veteran players.
The expansion will be available in two formats:
The Marvel Dice Masters: Avengers Infinity Countertop Display will include eight Draft Packs, each with 2 Basic Action cards, 12 Character or Action cards, and 24 matching dice—2 for each card. MSRP is $9.99 per Draft Pack.
The Avengers Infinity Gravity Feed display contains 90 randomly-filled foil packs. Each pack includes 2 cards and 2 matching dice, and is equipped with a hang tag for retailers who choose to display the game on a pegboard. MSRP is $0.99 per foil pack.
To promote the new expansion, WizKids is also offering a "gift with purchase" for anyone who preorders a full Gravity Feed or Countertop Display of Avengers Infinity. Each display purchased entitles the buyer to one Marvel Dice Masters: Avengers Infinity Gift with Purchase, while supplies last. The nature of the mystery gift has not yet been revealed.
Avengers Infinity follows The Mighty Thor expansion, which will release this autumn (see "'The Mighty Thor' Blasts Into 'Marvel Dice Masters'").