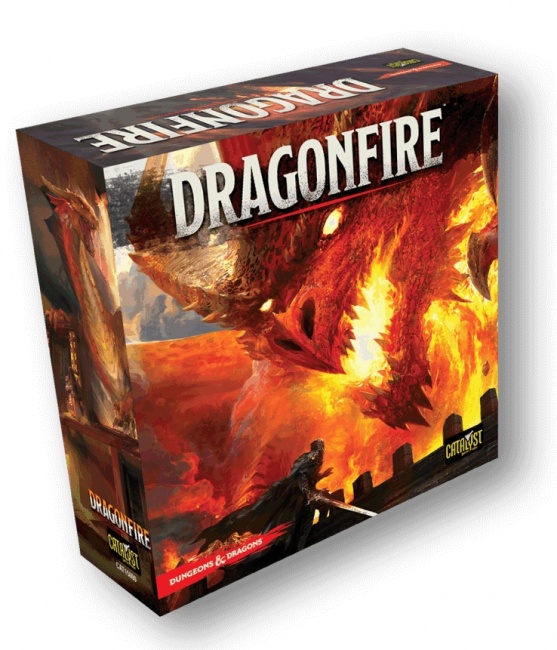 Catalyst Game Labs is gearing up for the release of its licensed
Dungeons & Dragons
deck building game
Dragonfire,
scheduled for September, by offering retailers the
Dragonfire Launch Kit.
Dragonfire combines the themes, characters, and fantasy style of Dungeons & Dragons' Forgotten Realms setting with the game mechanics of Catalyst's Shadowrun: Crossfire deck building game (see "'Dungeons & Dragons' Deck Building Game 'Dragonfire'"). Dragonfire is designed to support campaign-style play, with characters developing and improving over a series of games. To help jump-start the new game, Catalyst is offering a pre-packed Launch Kit for participating retailers.
The Launch Kit will include four copies of the Dragonfire core box (MSRP $59.99), plus an addition demo version of the game. In addition, the kit has two Wondrous Treasures expansions, which offers a deck of magical items for the game (MSRP $14.99), two Heroes of the Sword Coast Character Packs to expand the variety of characters players can choose for the game (MSRP $24.99), and two each of the first two Dragonfire Adventures: Shadows Over Dragonspear Castle and Chaos in the Trollclaws (MSRP $19.99 each). The Dragonfire Adventures expansions are both offered as an early release, and will not be available separately until a month or two after initial release. A trio of exclusive items round out the Launch Kit: a point-of-sale standee, a shelf-talker, and a Treasure Pack promo available only to retailers.