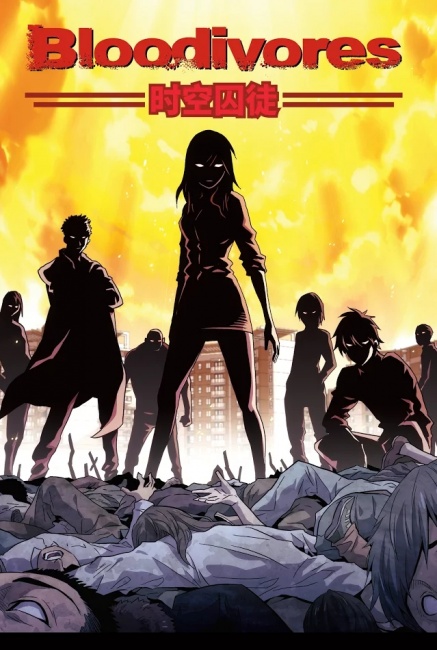 San Diego Comic-Con News
: At SDCC, Tokyopop announced a new partnership to bring digital Chinese comic
Bloodivores
to American audiences, as well as debuting the first art for the upcoming German series
Goldfisch.
Tokyopop has partnered with Artention Film Corp and TencentHoldings Ltd. to bring the Chinese manga (manhua)
Bloodivores
to the digital comic platform POP Comics, as well as plans for an eBook edition. "Due to language barriers, high quality manhua content from China has not yet made its way to the West," said Artention president Kim Zheng. "That's why Artention has partnered with Tokyopop to bring the best content from leading platforms such as Tencent, for widespread release in the English-speaking world."
Bloodivore
takes place in a world where insomnia has stricken the planet, and the only cure for treating it causes vampirism. These "bloodivores" who took the treatment must now wear necklaces advertising their condition for public safety. MiRyu was born of bloodivore and human parents, and he is arrest for a bank robbery he didn't commit, and thrown into a special prison for observation. The digital series launches in April 2016.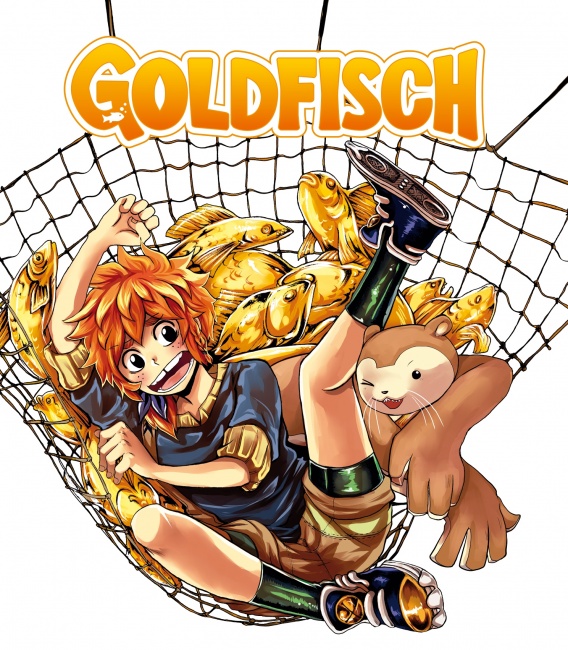 The popular German manga series
GoldFisch
was announced earlier this year (see "
'Magical Dances, 'Disney Descendants,' 'Grimms Manga,' 'Goldfisch'
"). The story follows a boy in a post-apocalyptic, underwater world who finds an artifact that gives him the power of King Midas. Unfortunately, he finds out about this power when he accidently turns his brother into gold. Now he's on a quest with an otter named Otta and an inventor friend named Shelly to figure out how to reverse the gift/curse. The series launches in English in January 2018.
See five sample Goldfisch images in the gallery below!