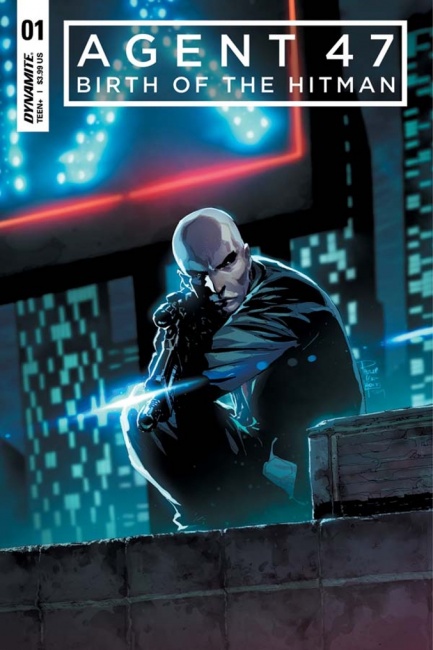 Dynamite Entertainment has partnered with transmedia company Gunpowder Studios to release a comic series based on IO Interactive's video game property
Hitman.
Agent 47: Birth of the Hitman will be written by Christopher Sebela (Hellraiser, Injustice: Ground Zero), with art by Jonathan Lau (Battlestar Galactica, Pathfinder). The series will launch on October 11. The story tells the origin of 47, a genetically bred killer who eventually becomes the most ruthless, efficient assassin in the world. It also gives the background of Diana Burnwood, his handler.
Hitman: Codename 47 was released in 2000, developed by IO Interactive and puyblished by Eidos Interactive for Microsoft Windows. The cross-platform game franchise now includes multiple titles, two novels and two film adaptations.