It must be lawsuit season; we round up three cases filed in the last few weeks here.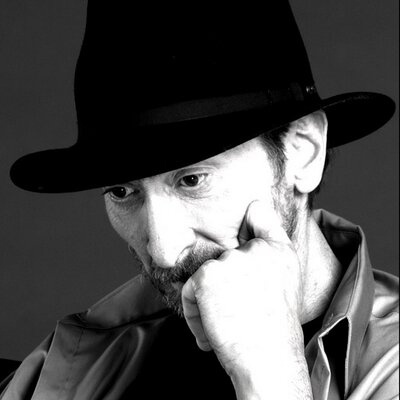 Frank Miller Sued by Former Manager
Comic auteur Frank Miller's longtime manager Mark Lichtman and his company, The Lichtman Group, filed suit against Miller and his associate Silenn Thomas in California Superior Court last month. The suit alleges that Thomas disrupted the relationship between Miller and Lichtman and that Lichtman has not been paid his commissions on Miller's Hollywood revenues since 2015.
The relationship apparently began around 1989, with Lichtman representing Miller's works for entertainment projects (such as the
Sin City
and
300
movies) in exchange for a 10% commission on revenues. The suit alleges that Miller received over $15 million over the course of the relationship on deals in which Lichtman was involved.
Thomas entered the picture around 2006, and the suit alleges that she attacked Lichtman, his character and professional expertise, and isolated him from Miller.
Things apparently came to a head around the release of
Sin City 2
in the summer of 2014, when Lichtman attempted to speak to Miller at a premiere party held by the Weinstein Group at San Diego Comic-Con. The suit alleges that he was blocked from Miller by Thomas, and that she made "false, misleading and defamatory statements to various professionals and individuals in the entertainment industry" about Lichtman at the party.
Lichtman did not attend the premiere of the movie in Los Angeles in August after Thomas allegedly told The Weinstein Group that Miller would not attend if Lichtman was there. Also that month, Lichtman was informed by Miller's attorney that the relationship was being terminated, with payments on projects in which Lichtman was involved to continue.
The suit alleges that efforts by Lichtman to speak to Miller were unsuccessful, and that he has not spoken with him for years.
The suit accuses Miller (and John Does) of breach of the management agreement, and accuses Thomas (and John Does) of intentional interference with contract and with prospective economic advantage.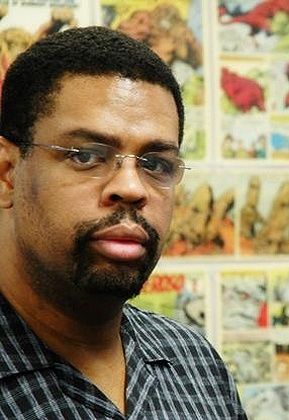 McDuffie Widow Sues Milestone
Dwayne McDuffie widow Charlotte McDuffie, in her capacity as administrator of his estate, sued McDuffie's former partners Reginald Hudlin, Denys Cowan, and Derek Dingle, along with Hudlin Entertainment and two Milestone Media entities in California Superior Court. After McDuffie passed away in 2011 (see "
RIP Dwayne McDuffie
"), Milestone co-founders Derek Dingle and Denys Cowan met director and producer Reginald Hudlin at his wake and agreed to re-form Milestone Media, the groundbreaking 90s company, that created Static and other characters. This was eventually done in early 2015 (see "
Milestone Returns as Milestone 2.0
"), with a first deal to provide content to DC Comics announced later that year (see "
Milestone Returns to DC
").
The original founders of Milestone Media were McDuffie, Cowan, Dingle, and Michael Davis, and after stock redemptions, the two remaining shareholders at the time of McDuffie's death were McDuffie and Dingle, according to the complaint. The suit charges that when Cowan and Dingle, along with Hollywood director/producer Reginald Hudlin, formed the new company with a similar name they transferred Milestone assets into it, freezing out the McDuffie heirs from their rightful share.
The dispute underlying the litigation may be why the deal with DC, announced two years ago, has not yet produced any comics.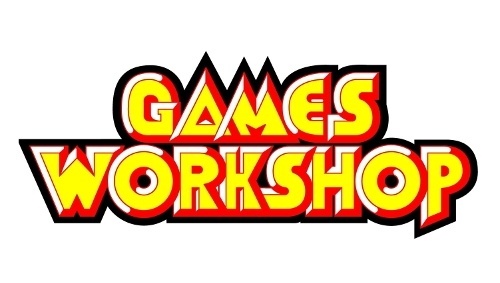 Retailer Sues Games Workshop
Retailer David Moore, who's operated under the names Imperial Emporium, Iron Crown Games, Starchild Goods, and Fellowship Crafts and Hobbies, has sued Games Workshop in federal court, representing himself. His long litany of charges include fraud (alleging that GW lied about the number and value of items available), restraint of trade (to move sales from his stores to GW directly), a willful pump and dump scheme (referring to miniatures, not stocks), conspiracy, and breach of contract (related to agreements the complaint alleges existed between the stores and GW).
Moore says he worked for FASA, Decipher, and White Wolf Publishing, and that his retail businesses have sold Games Workshop products for over 30 years.
The suit asks for $62.5 million in damages, including a $50 million fund to "oversee the fair and continued support or exchange of the public's betrayed investments."