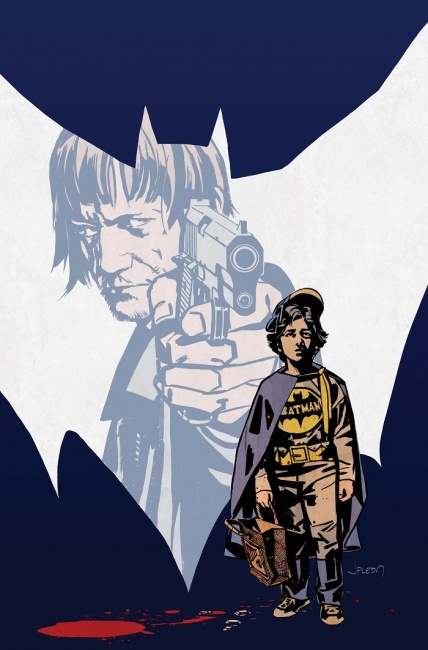 DC Comics will explore the origin of Batman through a real-world lens in a new series.
Batman: Creature of the Night
is a four-issue prestige format miniseries from writer Kurt Busiek and artist John Paul Leon. The first 48-page issue will be in stores November 29 for an MSRP of $5.99.
A spiritual companion to Busiek's
Superman: Secret Identity
(with Stuart Immonen), the story is set in the real world, where young Batman fan Bruce Wainwright finds himself suddenly orphaned in much the same way his comic book hero was. As real-world Bruce battles his anger and grief, a familiar fictional crimefighter begins to walk the streets.
Click on the Gallery below for preview images from the series.