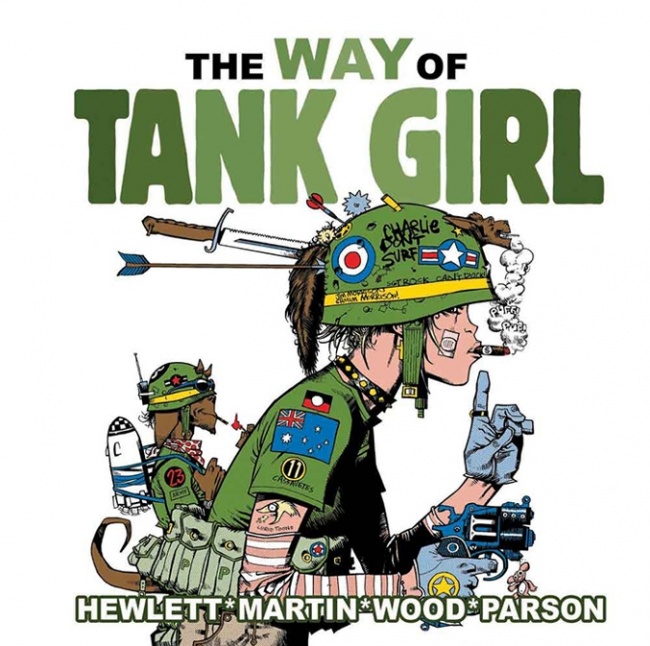 Titan Comics is celebrating 30 riotous years of Tank Girl with new standalone adventures and a gift book.
The Way of Tank Girl
is a hardcover gift book from Tank Girl creators Alan Martin and Jamie Hewlett. The book features artwork by Brett Parsons and Ashley Wood and brings together strips, poems, covers, extracts and more from Tank Girl's three decades of filthy mayhem. The 128-page volume features a cover by Hewlett and will be in stores February 13, 2018, for an MSRP of $14.99.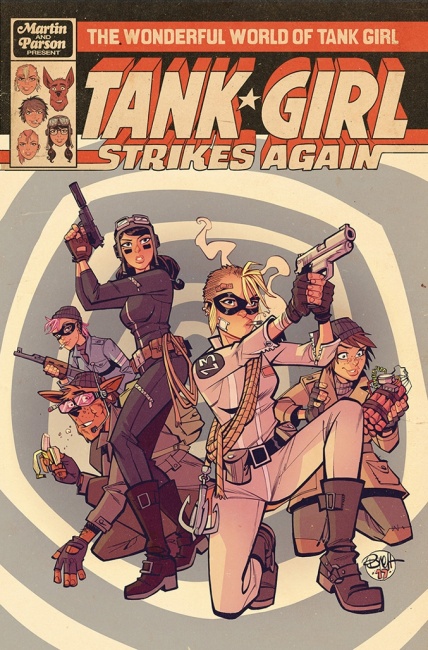 The Wonderful World of Tank Girl
features four new standalone adventures from Martin and Parsons. The first issue will be in stores on October 4.