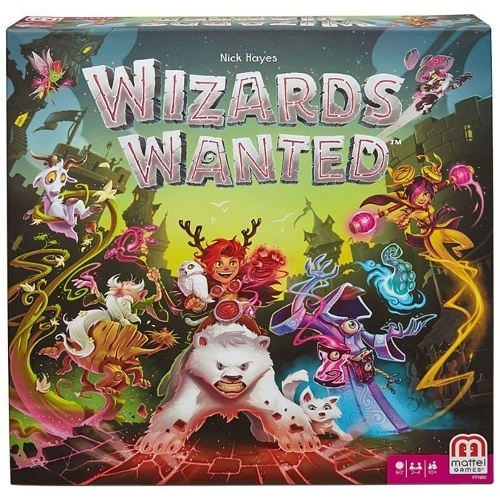 After staying away from Gen Con for more than half a decade, Mattel Games is ready to re-engage the board game hobby with a new strategy game called
Wizards Wanted
. It is currently available to the trade, via what Mattel Senior Global Marketing Manager Erin Laya told ICv2 was the company's first global release of a strategy game designed in-house.
Created by Nick Hayes (
Storage Wars: The Game, Stratego Card Game
),
Wizards Wanted
depicts a contest between spellcasting wanderers seeking to become the most famous wizard in the kingdom. To win, a player must acquire a "Royal Seal" from the king's palace, perform magical feats in the villages of the kingdom, and gather pixie charms. Actions in the game require the use of "pixie dust," acquired from the pixie dust market at wildly fluctuating prices.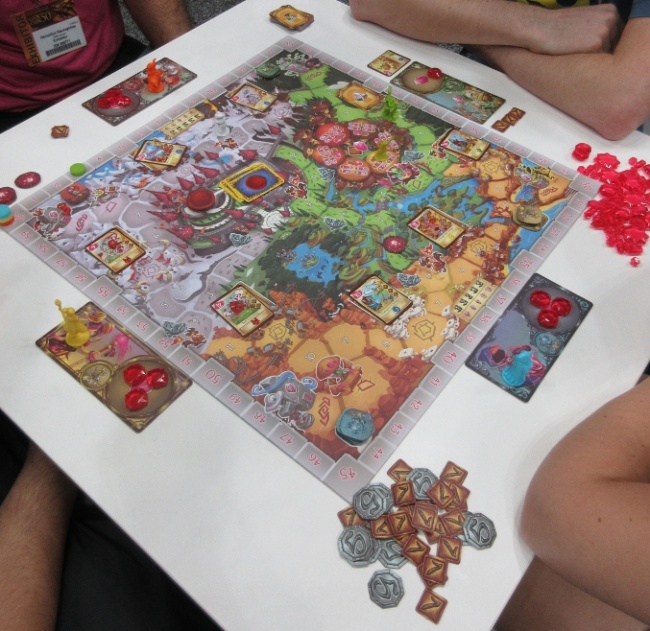 Wizards Wanted
was designed with multiple levels of difficulty, allowing players to experience a more complex game as their skill level increases. More advanced levels offer more strategic options as well as increased difficulty for the players. The game is intended for 2 to 4 players, ages 10 and up, and takes about an hour to play. MSRP is $34.99.