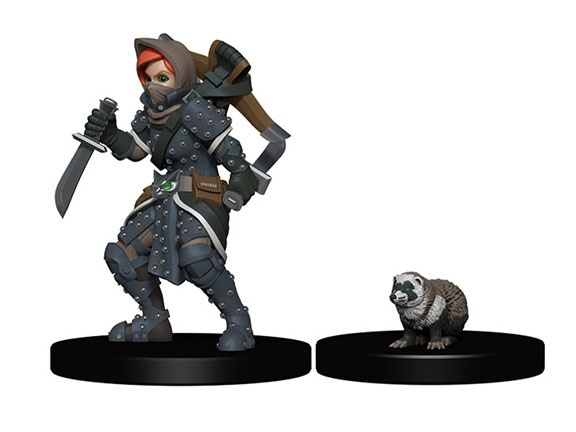 Channeling their inner child-hero, WizKids has once again announced plans to produce a line of pre-painted plastic minis featuring young heroes and their animal companions. The newly-named
Wardlings Painted Miniatures
will release in February.
As announced last month (see "WizKids Embraces Inner Child With New Pre-Painted Minis Line"), the Wardlings miniatures will be the first product in a planned series designed for younger players and their families, set in a world where children are the heroes, using their powers to fight evil before those powers fade away in adulthood.
The first group of miniatures will include six different characters, each with their own animal companion. The figures are all pre-painted and fully assembled, and are packaged in transparent packaging to highlight the figures. Each pack includes one hero and one companion:
Boy Cleric & Winged Snake
Girl Ranger & Lynx
Boy Druid & Tree Creature
Girl Wizard & Genie
Boy Fighter & Battle Dog
Girl Rogue & Badger
See the gallery below for images of all the figures.
MSRP will be $6.99 each.