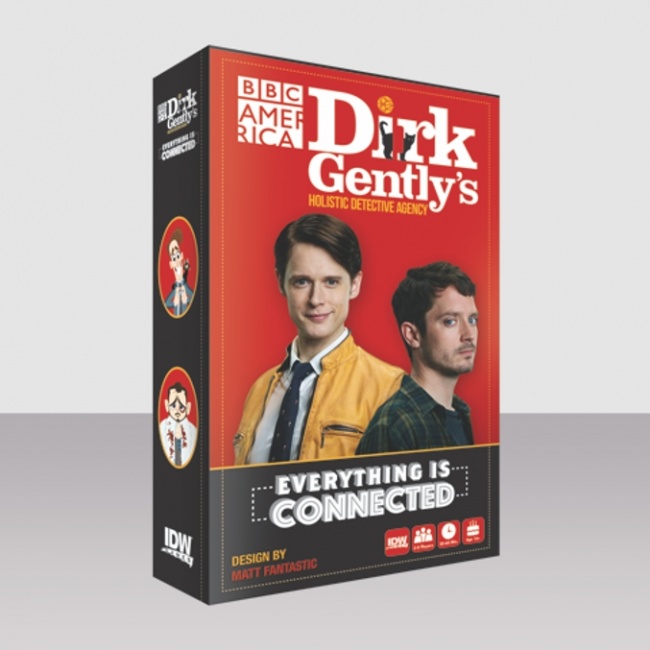 IDW Games will release
Dirk Gently's Holistic Detective Agency: Everything is Connected,
a new storytelling card game based on the BBC America TV series in November.
Designed by Matt Fantastic, the adult party game has two players compete to solve zany mysteries utilizing a constantly changing set of clues, suspects, and connection cards. Each player attempts to tell a convincing story that solves the mystery, appealing to their audience/peers that their version of the events is the truth. The audience determines who made the strongest case and chooses the winner.
The box includes 300 cards: 156 Clue cards, 85 Person of Interest cards, and 59 Mystery cards; and a rulebook. The game is for 3 -8 players, ages 16 and up, and plays in 20 – 60 minutes. MSRP is $29.99.
IDW Publishing also publishes a comic series based on the property, while IDW Entertainment has production credit on the BBC America TV show.
Based (very) loosely on the Douglas Adams' novel, the Dirk Gently's Holistic Detective Agency TV show with premiere its second season on BBC America on Saturday October 14.