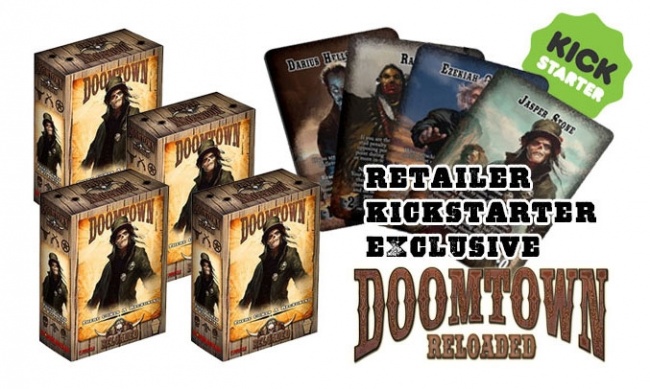 The "Weird West" card game
Doomtown: Reloaded
is being expanded with the new
There Comes a Reckoning
expansion set from Pinnacle Entertainment Group, scheduled to release next March. The company is offering a special package deal for retailers who back the Kickstarter campaign to fund the expansion.
The
Doomtown: Reloaded - There Comes a Reckoning
expansion set features 96 new
Doomtown
cards: four copies each of 24 unique cards. The cards in the expansion offer new opportunities for all six factions currently in the game as well as cards for the Blessed and Gadgets themes. The expansion also introduces a new type of card called "Legends," which are some of the most influential and powerful characters in the game. Four Legends, known as the Servitors, appear in the expansion, representing servants of the dreaded Four Horsemen of the Apocalypse.
The new expansion will be sold in the
Doomtown Trunk
, which includes all of the cards from
There Comes a Reckoning
in a card storage box large enough to hold the entire expansion along with all other cards that are currently a part of the
Doomtown: Reloaded
game. Card dividers to help sorting are also included in the
Trunk
, along with an updated and streamlined rulebook, a Weird West playmat, and a sourcebook that includes rules for using the characters from
Doomtown: Reloaded
in the
Deadlands
role playing game, also published by Pinnacle. The
Doomtown Trunk
will have an MSRP $59.99.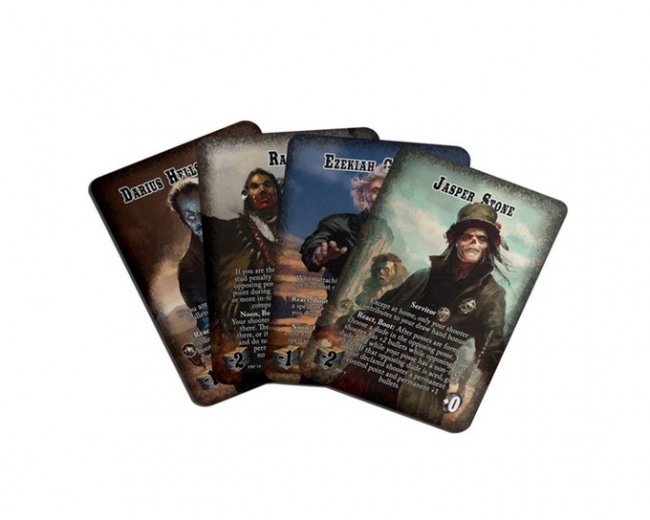 Pinnacle is funding the production of
There Comes a Reckoning
through a Kickstarter campaign that has attracted $100,401 from 950 backers (an average of $105.69 per backer) with 14 days to go. The campaign features an exclusive offer for retailers, which includes four copies of the
Doomtown Trunk
and four sets of full-art cards versions of the Servitors, at a special discount. Participating retailers will also be able to order current
Doomtown
products, including OP and Event Kits previously made available by Alderac Entertainment Group.
Alderac launched
Doomtown: Reloaded
, which is based on Pinnacle's
Deadlands
RPG, in 2014 (see "
'Doomtown: Reloaded'
").