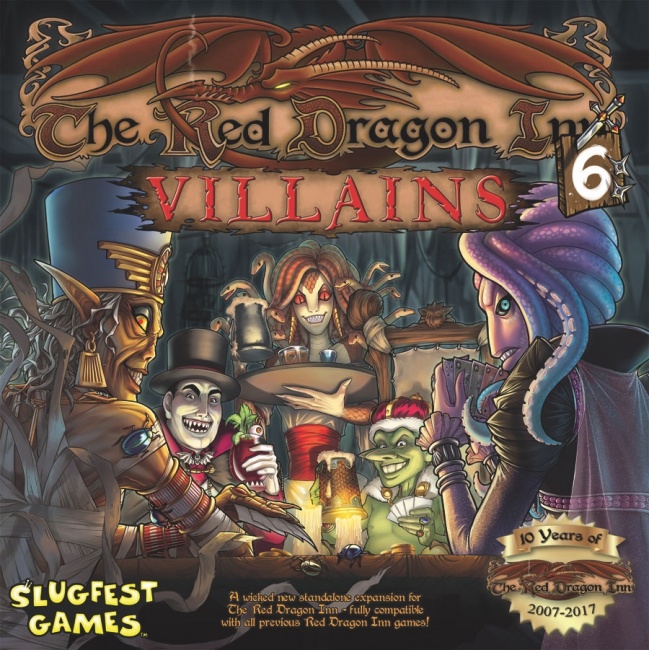 SlugFest Games' wacky fantasy drinking game
Red Dragon Inn
and its spin-off cooperative game
Battle for Greyport
will both get new expansion sets in the next few months.
The Red Dragon Inn 6: Villains will be a new stand-alone game and expansion set for SlugFest's long-running series, releasing in September. In this set, players can take on the role of villains instead of heroes, including a mummy, a vampire, a self-proclaimed goblin king, or a mind-warping monster. In a recent interview, SlugFest's President Jeff Morrow described the new set:
"You've played as the good guys with the Red Dragon Inn in the past, now you can play as the bad guys. It's four new characters, completely compatible with all the existing characters. It also contains a bunch of new play modes, including "Team Mode" and "Boss Mode." The villain characters actually have extra Boss cards that you can shuffle in to make your deck totally broken, but then, instead of playing against a table of other players, you're playing against a table that is teaming up against you. It's a one versus two, three, or four player game."
The Red Dragon Inn 6: Villains can be played on its own as a 2 to 4 player game, or combined with other Red Dragon Inn sets for larger games. It comes with 4 new character decks, Boss Battle cards for each character, Vlazlo's form decks, an oversized Dungeon Event deck, Fortitude and Alcohol Content markers, and other tokens, as well as player mats and deck dividers to help sort the cards. MSRP is $39.95.
The last large expansion for the game, The Red Dragon Inn 5: The Character Trove came out late in 2015 (see "The Drunken Revelry of 'Red Dragon Inn' Expands in November").

In December, SlugFest will release a new
The Red Dragon Inn: Allies
expansion. The first,
Adonis vs. The Lich King
adds a new hero and a new villain to the game. Each character has a 40-card deck. The expansion also has Boss Battle cards for the Lich King, and the tokens and markers needed to add them to the game. MSRP is $24.95.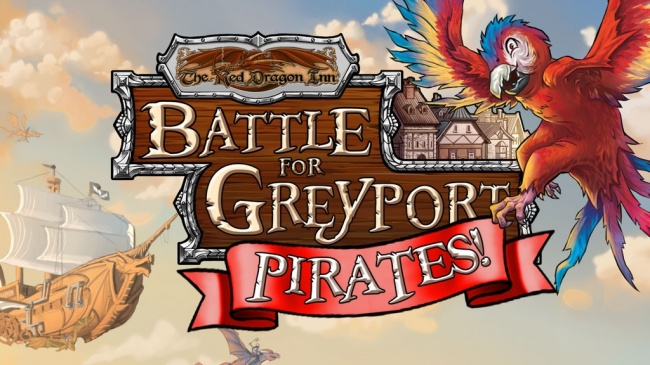 Next June, SlugFest will release the first expansion for its cooperative deck building game
Battle for Greyport
, called
Pirates!
The expansion offers new heroes and villains to the game, including the four hero characters featured in
The Red Dragon Inn 4
. The expansion also adds new hero and monster abilities, and a special "Cannon Die" designed for knocking out pirate ships. MSRP will be $24.95.
SlugFest is funding the production of Battle for Greyport: Pirates! through a Kickstarter campaign that has attracted $37,897 in pledged support from 789 backers (an average of $48.03 per backer), with 10 days remaining.