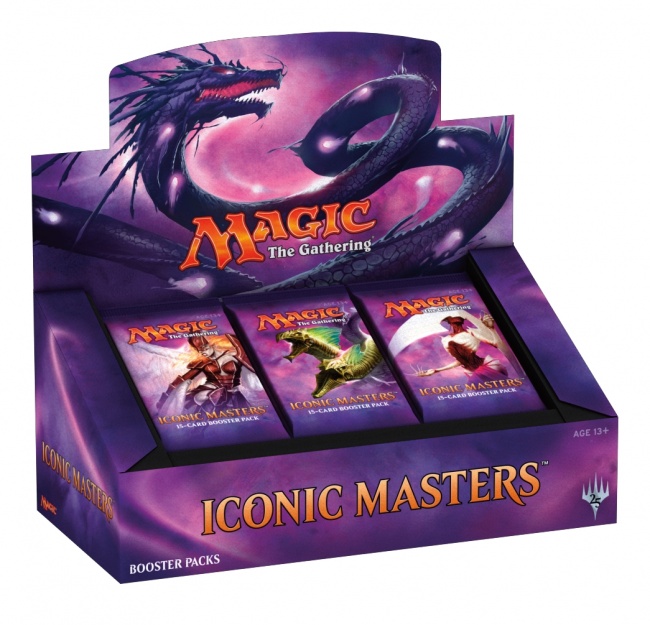 Wizards of the Coast has unveiled box art and details for
Magic: The Gathering – Iconic Masters,
which releases on November 17.
Iconic Masters is a limited-edition product which brings together powerful cards from Magic: The Gathering's past releases for high-powered draft events. Each pack contains 15 random cards, including 1 premium card. MSRP is $9.99.
This highly-anticipated release will follow the release of M:TG – Ixalan on September 29 (see "Preview: 'Magic: The Gathering - Ixalan'").
Click on the Gallery below for images of the packaging.