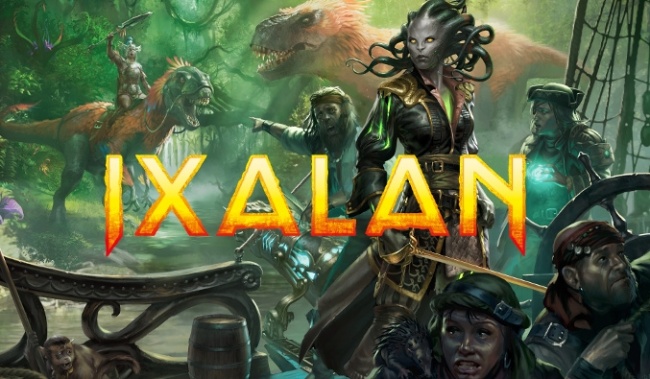 This new
Magic: The Gathering
set takes players into the untamed jungles of Ixalan, and its hidden city of gold, Orazca, where they will ride dinosaurs, sail the seas, and seek out the plane's greatest fortune in the company of the Pirate Vraska.
Prerelease Weekend will take place September 23 -24, Draft Weekend will be September 30 - October 1, and Game Day Weekend will be November 11 – 12.
Click on the Gallery below for images of the Ixalan packaging.