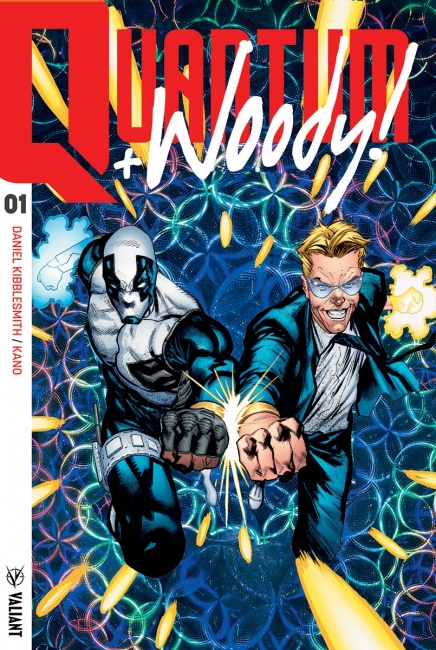 Valiant Entertainment's upcoming
Quantum and Woody
ongoing will sport some flashy variant covers. The first 12 issues will feature "Extreme Ultra-Foil Variant" covers from Geoff Shaw (
God Country
). Valiant unearthed a treasure trove of '90s-era comics foil for the embossed covers, which will be available for standard cover price and no minimum order qualifications.
Valiant is also offering a more limited "Extreme Ultra-Foil Chase Variant" cover subset, sporting a different foiled version of Shaw's covers, and an even rarer "Most Variant Cover of All Time" for the first issue by an as-yet unidentified artist.
The first issue of the new ongoing from Daniel Kibblesmith (The Late Show With Stephen Colbert) and Kano (Daredevil) is on sale Decemeber 20. Julian Totino Tedesco (Hawkeye) is providing the regular covers. Nick Pitarra, and Neal Adams are also providing variant covers for the issue.
Click on the Gallery below for a sneak peek at the first issue.