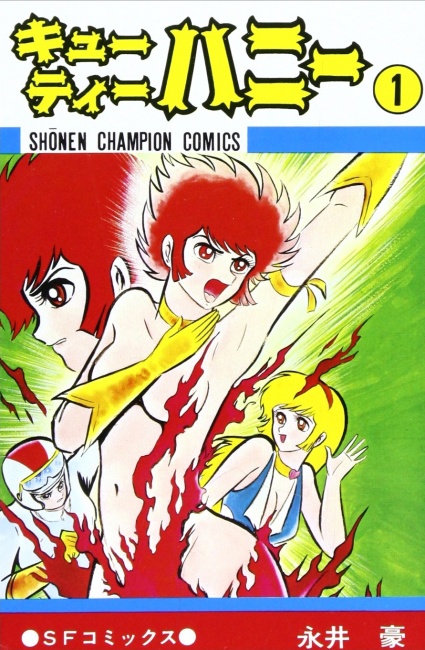 Seven Seas unleashed a torrent of license announcements this week, including the Go Nagai classic
Cutie Honey,
two tie-ins to the popular series
The Ancient Magus' Bride,
two yuri titles, and a whole string of fantasy comedy tales.
Cutie Honey is the second Go Nagai license for Seven Seas, as they revealed in May that they would publish Devilman as well as Devilman VS. Hades. Seven Seas will publish the entire original Cutie Honey series, which they describe as an "edgy magical girl aimed at boys, in a hardcover omnibus in July 2018.
They also announced two companion volumes to one of their most successful series,
The Ancient Magus' Bride.
These books include character profiles, information about the world of the story, and extras such as sketches and interviews.
The Ancient Magus' Bride Supplement I
will be published in May 2018 and
The Ancient Magus' Bride Official Guide Book Merkmal
in July.
Kei Murayama, the creator of A Centaur's Life, turns from mythical creatures to sentient fungi in Mushroom Girls in Love, a yuri romance about the trials of love as experienced by two female mushrooms. The story is complete in a single volume, which will be published in July 2018.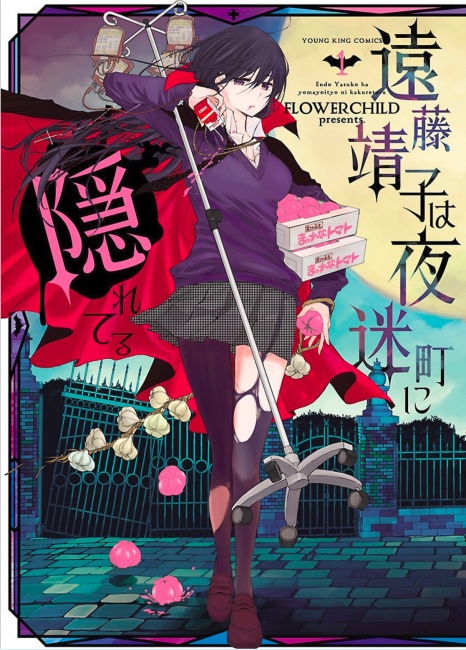 Seven Seas also announced another yuri title,
Hungry for You: Endo Yasuko Stalks the Night
, by Flowerchild, a story about a girl whose fellow student may be a vampire. The first volume will be published in May 2018.
Himoutu! Umaru-chan, by Sankaku Head, is a seinen slice-of-life comedy about a high school girl who appears studious and hard-working to the outside world but is a lazy lump at home, playing video games and leaving the housework to her older brother, with whom she lives. The series was adapted into an anime, which is available in English, as well as a video game.
In the boys-love comedy Go For It, Nakamura! (Ganbare! Nakamura-kun!), by Syundei, Nakamura falls in love with his classmate on the first day of high school, but he's too awkward to confess his true feelings.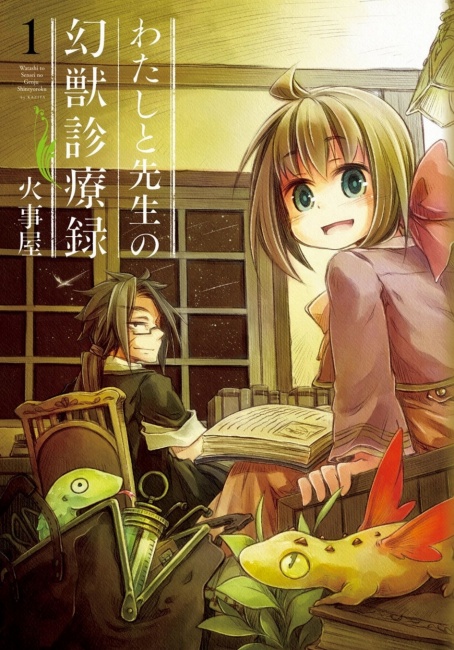 How to Treat Magical Beasts,
by Kajiya, features a young girl, Ziska, who is an apprentice to a veterinarian whose patients are magical beasts. At a time when science is taking over from magic, these mythical beasts are disappearing, and Ziska, who comes from a family of mages, is working to save them. The first volume will be out in May 2018.
You think your job is bad? Just wait till you read The Dungeon of Black Company, by Youhei Yasumura, the story of a slacker who is transported into another world where he is forced to work for an evil mining company. The first volume of this comedy series is scheduled for May 2018.
Another fantasy workplace story,
Satan's Secretary,
by Kamotsu Kamonabe, is the tale of the woman who takes care of the organizational parts of the Demon King's evil plan for world domination—and she's frighteningly efficient! The first volume is due out in June 2018.
Iris, the protagonist of Accomplishments of the Duke's Daughter, is a fan of otome games who is hit by a truck one day and is transported into the world of a game—as the antagonist, who is about to be packed off to a nunnery. The series will launch in August 2018.
Set in a blasted landscape, staffed with homicidal housekeepers, The Voynich Hotel is the hideout of last resort for a former yakuza (gangster) on the run from his former colleagues. The first volume is due out in June 2018.
The lead character of How NOT to Summon a Demon Lord, by Yukiya Murasaki and Naoto Fukuda, is transported into a video game, and covers up his lack of social skills by pretending to be a Demon Lord. This act works so well that he acquires a buxom elf and a cat girl as slaves—but he still has plenty of challenges to face. The first volume will be out in March 2018.
In CHIROLU and Hota's
If It's for My Daughter, I'd Even Defeat a Demon Lord,
an adventurer finds a starving little devil girl in the forest and takes her in. She's adorable, but her new dad is concerned that there may be a dark mystery in her past. The manga is adapted from the light novel series (currently being published digitally by J-Novel Club) and the first volume will debut in May.
Little Devils, by the singly-named Uuumi, sounds like a manga spin on Mr. Mom: God himself asks the hero, Byron, to raise 12 demons, the children of the defeated demon king, to be virtuous and god-fearing; he also is responsible for the housework. What could possibly go wrong? Find out in July 2018, when volume 1 hits the shelves.
Fans of female supervillains get their own manga with Precarious Woman Executive Miss Black General, by Jin. Miss Black General is one of the top brass at the super-evil organization RX, which is bent on world domination—but she's also bent on capturing the heart of her arch-enemy, the superhero Brave Man. What's more, when he's defending the world against her, she thinks he's coming on to her. Humorous complications ensue in this slapstick comedy that launches in June 2018.
Ten-year-old Adele von Ascham gets a headache and something more: Memories of a past life in which she was a Japanese girl named Kurihara Misato. Misato died at the age of 18 while trying to help a child, and when she came face to face with god, she asked to be given average abilities in her next life. Things don't go as she intended, however, in the manga and light novel series Didn't I Say to Make My Abilities Average in the Next Life? Seven Seas has both licenses; the first volume of the light novel series is due out in June and the first volume of the manga in July.
Hajime and the rest of his class are whisked away to save another world, but Hajime doesn't have the awesome skills that his classmates do, and to make things worse he gets separated from them on a dungeon quest. In Arifureta: From Commonplace to World's Strongest, by Ryou Hakumai and RoGa, the hero must learn to harness his own skills or be exiled for all eternity. This manga series is the companion to the light novel series of the same name, which Seven Seas has also licensed. The first volume is scheduled for March 2016.
See available teaser art in the gallery below.