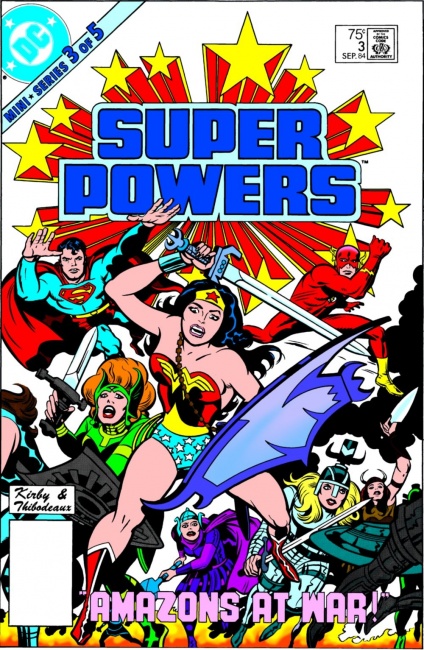 DC Comics will release a new collection of legendary writer/artist Jack Kirby's tales of the Justice League of America on January 17.
The two
Super Powers
miniseries were the only time Kirby drew the Justice League. Written in 1984 – 1986, the stories see JLA members Batman, Superman, Wonder Woman, The Flash, Green Lantern, and Hawkman fighting the evil Darkseid, Lord of Apokolips. The
Super Powers by Jack Kirby
collection includes
Super Powers Vol.
1 #1 – 5 and
Super Powers Vol. 2
#1 – 6. The collection is written by Kirby, Joey Cavalieri And Paul Kupperberg; with art by Kirby, Mike Royer, Greg Theakston, Mike Thibodeaux and others; and a cover by Kirby and Thibodeaux.
The 272-page, full color paperback has an MSRP of $39.99.