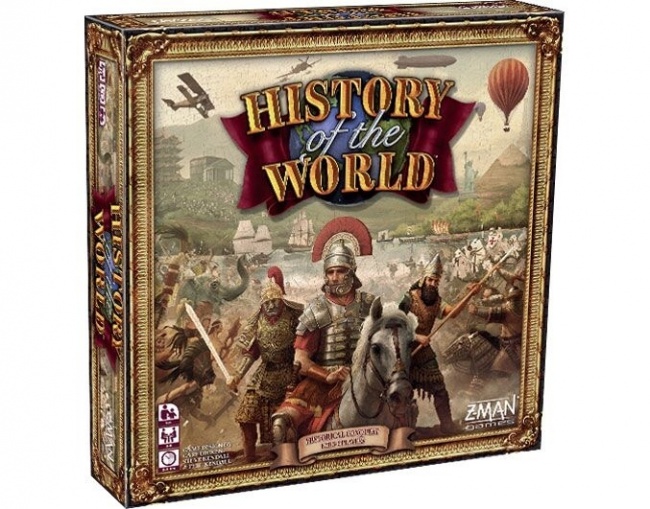 In Q4 of this year, Z-Man Games will release a new version of the classic historical conquest board game
History of the World.
Originally published in 1991 by Ragnar Brothers, History of the World has become a favorite among fans of strategic conquest game. The game covers the entire span of human history, from the earliest appearance of civilization through the early 20th Century.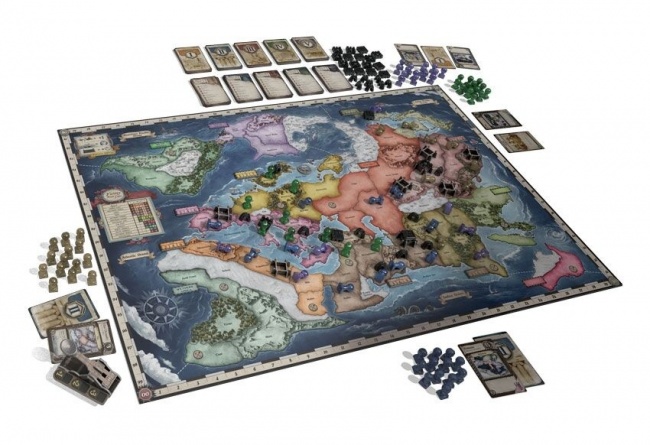 In this version of the game, history is divided into five epochs (instead of seven as in previous editions). During an epoch, each player controls one of the great historical powers, from the Egyptians to the British Empire. Every empire has a number of armies that it can use to conquer territory, which in turn awards the player victory points, as well as a starting location and possibly a special ability unique to that empire. Points can also be earned for control of geographic regions and the construction of monuments. At the end of the fifth epoch, the player with the most points wins.
History of the World has passed through a number of publishers through its own history, spending time at Gibsons Games in the U.K. after leaving Ragnar Brothers, and before landing at Avalon Hill in 1993. The Avalon Hill edition was honored with an Origins Award for "Best Pre-20th Century Boardgame of 1993." After Hasbro acquired Avalon Hill, it published a big box version of the game. In 2009, Ragnar released its own revised version, called A Brief History of the World, which featured streamlined gameplay and a shorter playing time.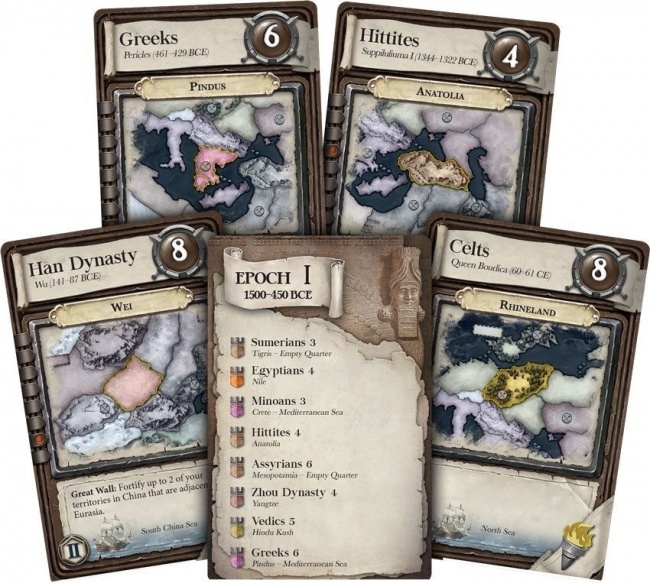 The Z-Man Games edition was created by Gary Dicken, Steve Kendall, and Phil Kendall, the same trio who designed the original version of the game nearly 30 years ago. The new edition is intended for 3 to 6 players, ages 14 and up, and takes two to three hours to play. MSRP is $69.99.
Z-Man recently announced plans to reproduce another classic board game, Kingsburg (see "Andrea Chiarvesio & Luca Iennaco's 'Kingsburg' Returns").