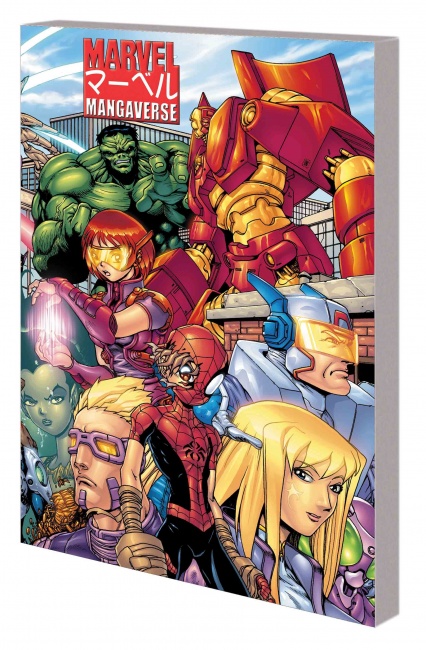 Marvel is bringing East and West together in a new collection.
Marvel Mangaverse: The Complete Collection
brings together manga-style versions of beloved Marvel characters, including Hulk, Iron Man, the Avengers, Spider-Man, Punisher, Ghost Rider, the X-Men, the Fantastic Four, and more. The 392-page trade paperback will be in stores on December 27 for an MSRP of $34.99.
The volume collects Marvel Mangaverse #1-6 and Marvel Mangaverse: New Dawn, and Avengers Assemble, Fantastic Four, Ghost Riders, Punisher, Spider-Man, X-Men and Eternity Twilight.
Marvel Mangaverse was an initiative that ran between 2000 and 2002, producing interconnected and standalone stories in the style of Japanese manga (see "More Manga at Marvel").