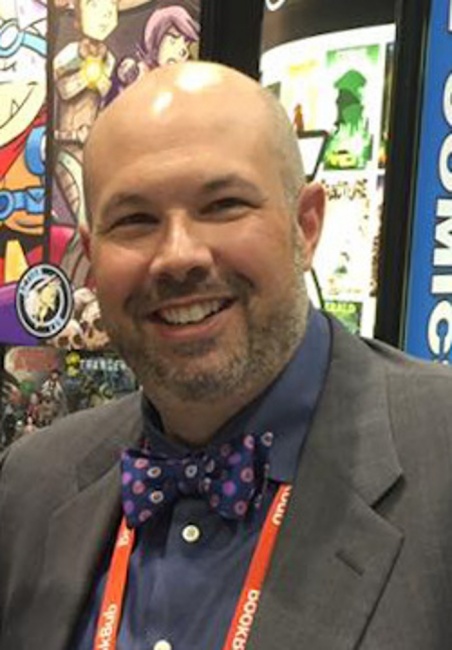 Josh Hayes, who worked his way up through the organization after a stint at Waldenbooks, has been named Executive Vice President and will lead Diamond Book Distributors, the company is announcing Monday. As part of the change, Kuo-Yu Liang will move to a new position, Vice President of International Sales and Business Development.
Hayes will run day-today operations at Diamond Book, working with client publishers and the company's Sales Managers on growing sales in the book channel, reporting to Diamond Comic Distributors Vice President-Sales and Marketing, Roger Fletcher.
"I'm excited to help shape where our industry will be in the future," Hayes said. "I'm confident that the ideas I have will bear fruit for Diamond and its roster of publishers."
Hayes' time at Borders Group in its Waldenbooks division included time as a buyer as graphic novels were beginning to be an important category in the early 00s. Among other positions, he was National Sales Manager and Director of Sales & Marketing during his time at Diamond Book.
Liang's new role includes growing Diamond Book's international business and on various other business development projects. "He has a fantastic ability to prospect for new revenue and has great connections in place to build our sales internationally," Fletcher said of Liang's move.