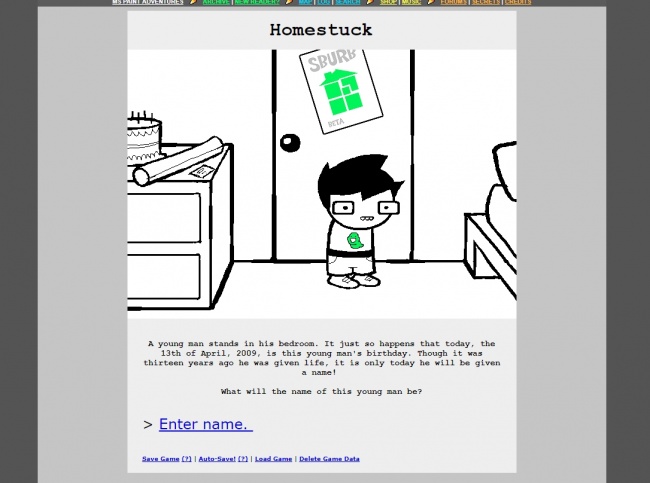 VIZ Media has announced a partnership with Homestuck, Inc. to develop an array of entertainment content and licensed merchandise based on the
Homestuck
universe, beginning with a hardcover collection of the webcomic.
Homestuck was created by Andrew Hussie in 2009. The hybrid webcomic includes webcomics, chat logs, music, animation, and gifs, and currently consists of more than 8,000 online pages. The coming-of-age story revolves around a group of friends who play a video game and trigger the apocalypse. Their only hope is to work together to create a new universe by beating the game. The hardcover edition of Homestuck will include page-by-page commentary by Hussie. Release is planned for early 2018.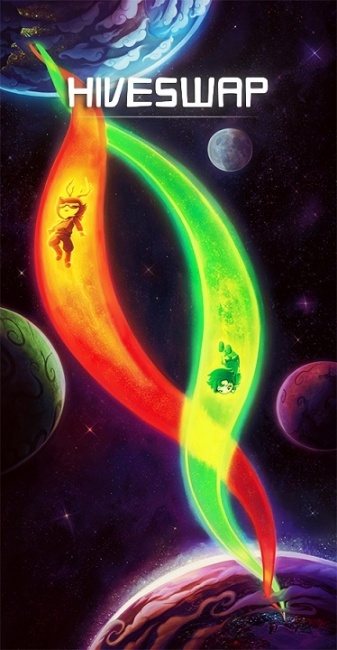 The news came with the launch of What Pumpkin Games'
Hiveswap: Act 1
adventure video game, which was funded by a Kickstarter campaign in October 2012 which raised $2,485,506 from 24,346 backers ($102.09/backer average). The point-and-click adventure involves exploration and interaction with the game's environment.