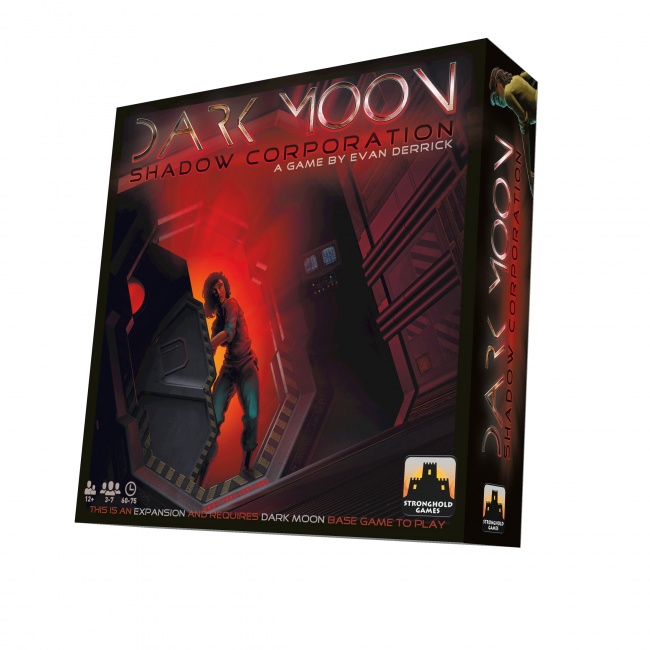 Stronghold Games will produce expansion sets for five of its popular titles over the next few months. Expansions for
Dark Moon
and
Terraforming Mars
will release late this year, with expansions for
Flamme Rouge, The Pursuit of Happiness,
and
NOT ALONE
planned for early 2018.
Releasing later this month, Dark Moon: Shadow Corporation adds a new wrinkle to the paranoia of the original game (see "Most Popular Print-and-Play Game Ever Now Boxed"): a greedy corporation has sent a ship to evacuate Titan, but hopes to bring back an infected specimen for their labs. The corporation interferes with the efforts of the players, pursuing its own dark ends. New actions, characters, events, and game end conditions round out this expansion.
This expansion comes with 2 game boards, 2 player screens, 81 cards, 3 dice, 33 tokens, and 1 cube. It supports games with 3 to 7 players, and plays in a little more than an hour. MSRP is $29.95.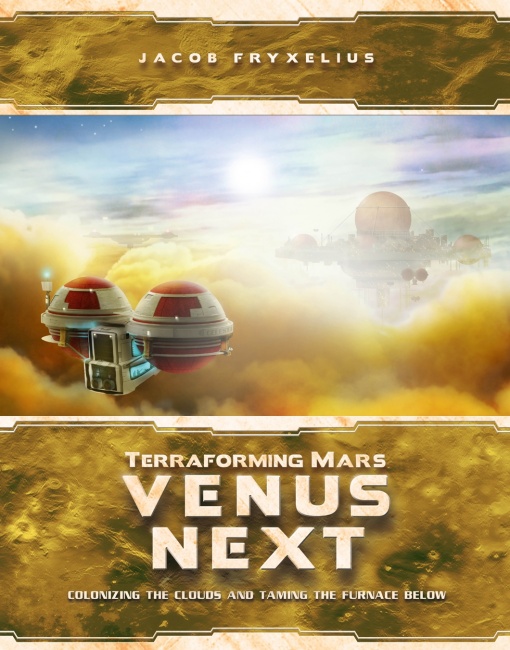 Originally announced for October, the
Venus Next
expansion for the critically-acclaimed
Terraforming Mars
game has been pushed back to November (see "
Stronghold Shares Expansion Plans for 'Terraforming Mars'
"). This variant on the original design sends players to the Earth's "sister planet" to build flying cities that can withstand that world's runaway greenhouse effect.
Terraforming Mars: Venus Next includes 1 game board, 54 cards, 2 tiles, and 1 marker. Intended for games with 1 to 5 players, it has a playing time of 90 to 120 minutes. MSRP is $29.95.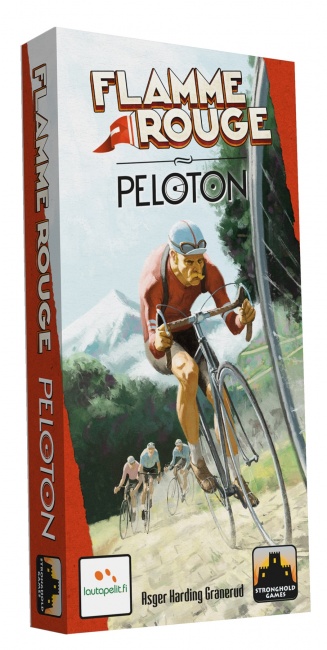 Flamme Rouge: Peloton
, expected to release in February, is the first expansion for Stronghold's bicycle racing game.
Peloton
adds two additional sets of playing pieces, allowing games with up to six players. New double-sided tracks offer new challenges for racers, as well as rules for solo play and games with up to 12 players using only one rider each.
This expansion set offers 4 plastic cyclists, 9 double-sided track tiles, 2 player boards, and 106 cards. It expands the game to 1 to 12 players, with games taking a bit more than half an hour to play. MSRP is $34.95.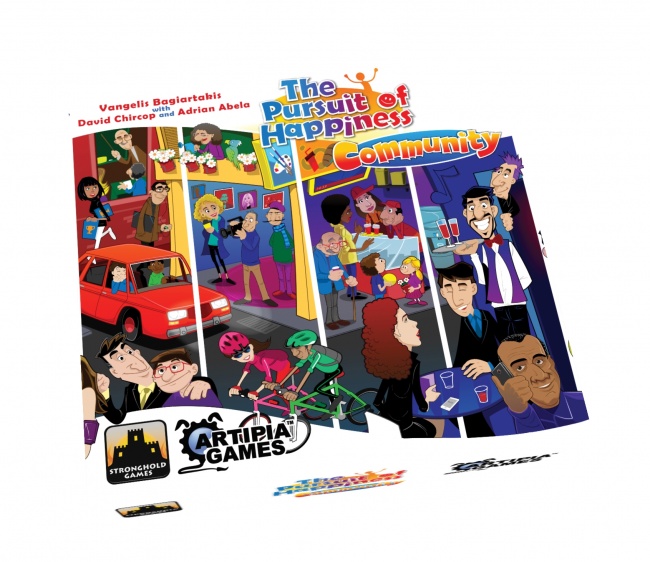 Also planned for February is
The Pursuit of Happiness: Community
expansion, which introduces players to the community around them, offering new ways to seek happiness in this life simulation game (see "
Find the Meaning of Life in 'Pursuit of Happiness'
"). In addition, it offers new Projects, Items, Activities, Jobs, and Partners, as well as material to add a fifth player to the game.
Community adds 1 game board, 90 cards, 18 wooden cubes, 9 wooden hourglass markers, and 5 wooden meeples to the game. With the expansion, 1 to 5 players can play in an hour to an hour and a half. MSRP is $34.95.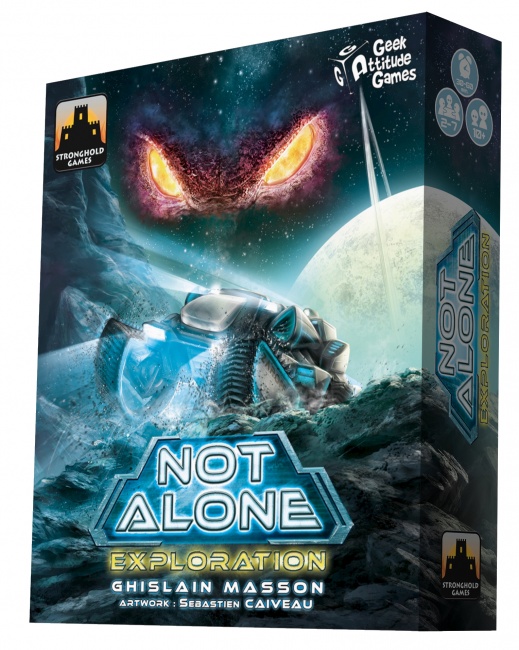 The bluffing game
NOT ALONE
gets its first expansion set in February also:
Exploration
adds a new option for Hunted players, who can now search 10 new locations that can be used on their own or combined with the locations in the base game. New Hunt cards and Survival cards also expand the game's playing options.
NOT ALONE: Exploration comes with 81 new cards for the game. It supports games with 2 to 7 players, and plays in under an hour. MSRP is $19.95.
In addition to these new expansions, Stronghold plans to release a number of new game titles in Q4 and Q1 (see "'Space Freaks,' 'Nations: Dice Game,' 'Noria,' 'The Bottle Imp,' More").