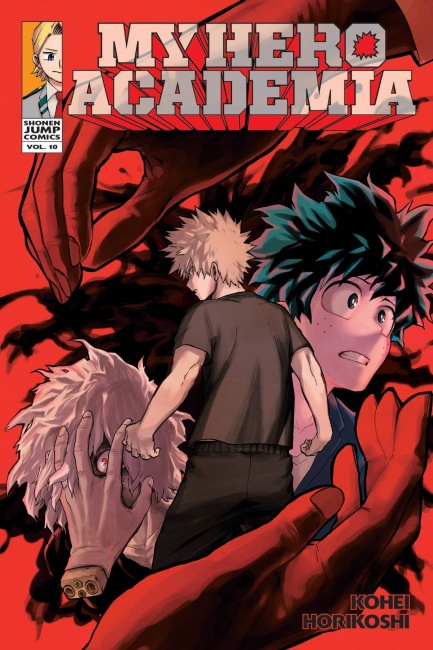 VIZ Media announced it will begin releasing
My Hero Academia
manga volumes at an increased pace in 2018 until the English edition is caught up to the Japanese releases.
VIZ announced the My Hero Academia Speed-Up! ahead of New York Comic Con. Beginning in Spring 2018, the publisher will release a new volume every other month until they coincide with the Japanese manga releases. The latest release MHA Vol. 9 topped the Bookscan chart in August (see "August 2017 BookScan Top 20 Adult Graphic Novels"). MHA Vol. 10 releases on November 8.
The shonen superhero action manga is written and drawn by Kohei Horikoshi. The story follows Izuku Midoriya, a boy born without superpowers (quirks) where everyone has them. After a show of bravery, his superhero idol shares his powers with Izuku and he is enrolled in a high school for potential heroes.