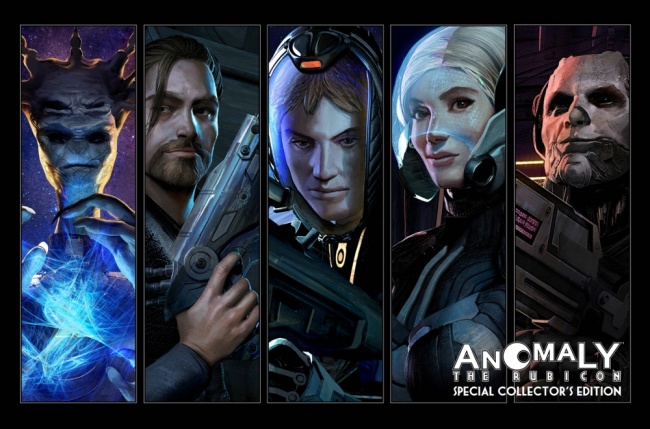 Being first to be supplied is a tactical advantage. In the direct market, that usually means six days for graphic novels. But in select instances, that window of opportunity is blowing up. Big time.
A new paperback or hardcover in direct market stores this Wednesday means it'll probably hit the book trade next Tuesday. Basically, publishers ship to all channels at once, and the comic market, being comic-focused, treats it like gold.
"Typically books are able to get through Diamond's warehouse to comics retailers a little sooner that they are able to reach our bookmarket partners," says Matt Parkinson at Dark Horse. "But there is no 'special treatment.' It has more to do with processing and travel times."
Errors do occur, and publishers are typically as surprised as anyone when a product hits stores a week late—or even a week early. Uniform street dates are possible, but rarely used.
"We do street dates for books occasionally, when there is a media event involved, or we feel the demand skews heavily toward the book market," says Dirk Wood of IDW Publishing. "But those seem to be pretty few and far between."
Sure enough, even after asking around the office, the most recent IDW example Wood could come up with was a Skylanders graphic novel from Fall 2014.
But a few players are now bringing some unusual to business-as-usual with wide windows of opportunity for the direct market.
Brain Haberlin has just done it. His massive Anomaly: The Rubicon hardcover graphic novel hit comic stores on Sep. 13. It won't hit the book trade until Nov. 15.
"You see returns from regular bookstores. It's a returnable market," he says. "But then there are these guys in comic stores who don't get returnability, who really have to take the risk. So I'm trying to support the guys who take the genuine risk."
Haberlin hopes the two-month plus window gives comic stores a leg up. And he doesn't believe it will harm his book market sales.
"It's something we thought about, but they seem like two very different markets these days," he says. "I don't know if it has an effect."
The wide window isn't all Anomaly has going for it. Haberlin also has a pull quote from—surprise, surprise!—legendary TV writer/producer Norman Lear, who says, "It was worth every split second of the 95 years, some months, weeks and days it took me to find Skip Brittenham and Brian Haberlin's latest graphic novel Anomaly: The Rubicon. Pick it up at the risk of becoming addicted."
Haberlin also thinks the direct market needs a leg up on a product like this. He feels the book market is well-suited to stand-alone, "static product."
"The regular comic store market is a TV market, it's sequential," he says. "I will do more sequential comics, too. It's where I'm from. But if I can help out comic retailers on this, where I'm also part of the publishing team, I'm happy to do it."
Filip Sablik is doing it too. The publisher at BOOM! Studios recently announced that the first collection of Mech Cadet Yu will get a massive four-month window of opportunity in the direct market. It will be available at comic stores in January, 2018, and in the book market in May.
Yu was originally planned as a 4-issue series, but direct market heat led to an extension, and an opportunity.
"We thought, 'This thing has some legs. Let's extend it.' So we looked at the strategy for it," Sablik says. "On the book market timeline, you're offering up product 6-8 months before it's in stores to allow the reps to call up the buyers and place the product in the channel in the proper way. That's the way they're used to ordering. So May [2018] was the earliest we could get it in that channel."
That was nowhere near sufficient for a product burgeoning in comic stores.
"So we thought, well, why do we have to release it at the same time?" Sablik says. "Why can't we give something back to the direct market, which has been supporting the single issues so far? We'll give them a head start on it. It's a little bit of an experiment, but it seemed like the right project to do it on, given the support we had seen from the direct market."
Sablik and crew went through their game theory as well.
"We definitely take into consideration if we think the book market will be affected," he says. "But our KaBOOM! and BOOM Box imprints get most of the engagement from the book market. If we did this with the next volume of Lumberjanes, yes, Barnes & Noble would probably be pretty upset with us."
Sablik says his giveback to the book trade will be an "enhanced" collection in May that will sport different cover art and additional backup material—and that collection will be available to the direct market as well.
And Sablik can see a possible future when staggered release dates are the new business as usual.
"When that first collection ships in January, we'll also have #5 on stands. Hopefully the combo is something that comic shops can capitalize on. And if we can galvanize the retailers and get them behind this, that word of mouth is the biggest difference-maker of all," he says. "We view this as a 'proof of concept' for the direct market."