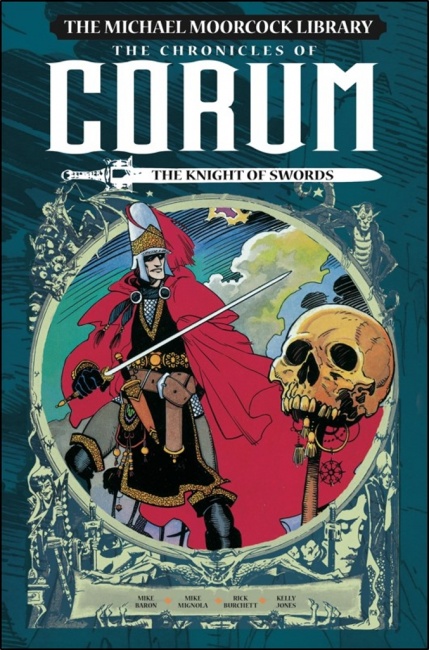 At New York Comic Con, Titan Comics previewed its key graphic novel titles planned for 2018.
Titan's Michael Moorcock Library Series was launched in 2015 with Elric of Melniborne (see "Michael Moorcock Library Editions from Titan") and on February 13, 2018 it will begin a new saga : The Chronicles of Corum with Volume 1 – The Knight of Swords. The series is written by Mike Baron and includes art by Mike Mignola, Rick Burchett, and Kelly Jones. The 104-page soft cover has an MSRP of $24.99.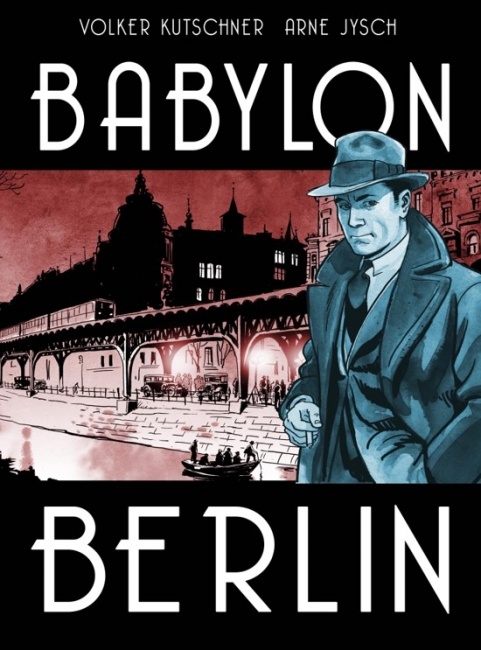 There has been plenty of buzz about Beta Film's lavish German period drama
Babylon Berlin
. Netflix has secured the German-language Roaring 20s drama for U.S., Australia, and New Zealand. Now Titan will release the graphic novel written and drawn by Arne Jysch that inspired the show. The OGN is based on Volker Kutscher's novel set during the corruption, trafficking, and scandal of the Weimar Republic; following Detective Inspector Gereon Rath as he attempts to solve a manslaughter case which leads to a sordid quagmire of sin. The 224-page hardcover has an MSRP of $24.99. Release is planned for January 30.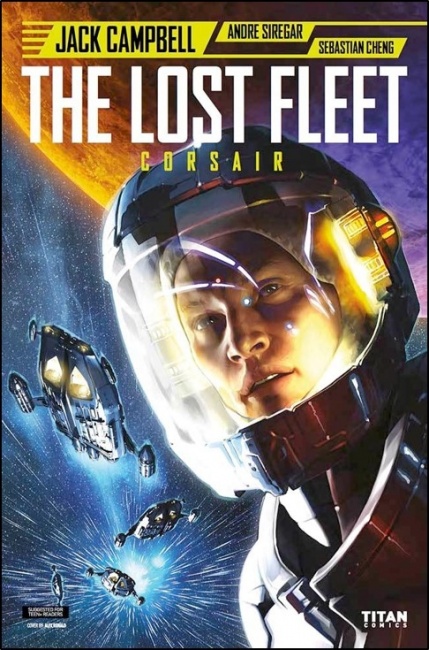 Author Jack Campbell is known for his
Lost Fleet
military science fiction novel series, and now Campbell will write a new graphic novel set in that universe.
The Lost Fleet – Corsair
will be drawn by Andre Siregar. The 112-page softcover graphic novel will release on February 13. MSRP is $16.99.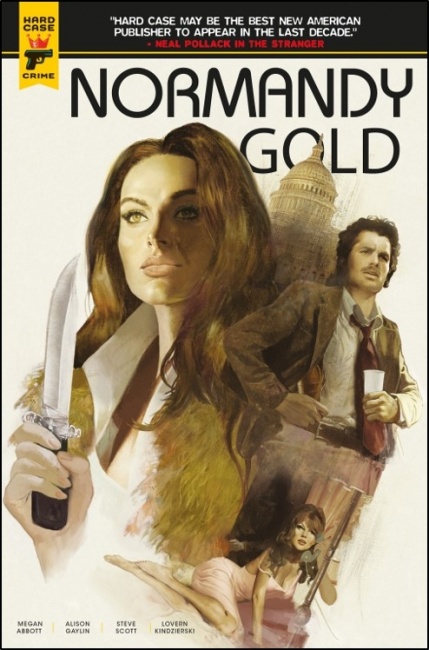 Crime fiction authors Megan Abbott (
You Will Know Me
) and Alison Gaylin (
What Remains of Me
) have partnered to write
Normandy Gold
, a vigilante thriller set in 1970s Washington D.C. The graphic novel is illustrated by Steve Scott (
Batman
). The 152-page softcover will be released under Titan's Hard Case Crime imprint on March 6. MSRP is $19.99.