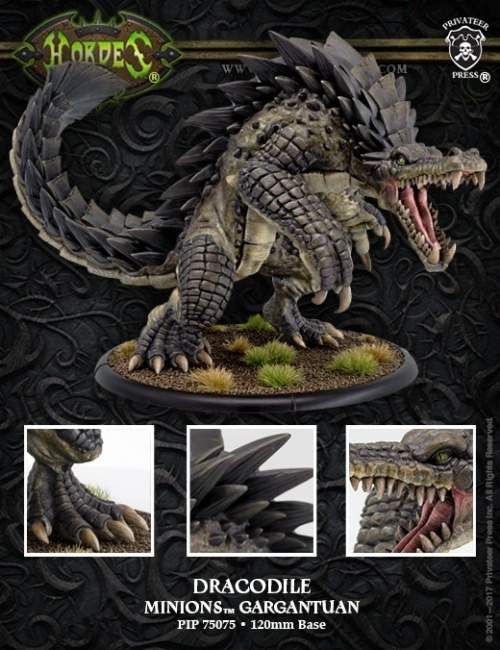 Privateer Press, makers of the
Warmachine
and
Hordes
miniatures games, announced a new direct-to-consumer product line, Black Anchor Heavy Industries (BAHI), for high-end, large scale models.
The BAHI line will focus on high-end models that are expensive to produce and keep in stock. The first piece will be the Dracodile for the Minions Faction of Hordes, which is currently available for preorder on the company's website. It will ship in December. The final rules for including the Dracodile in armies will be posted on the company's Online Card Database. Future miniatures will be available for preorder in limited quantities 4 – 8 weeks before release, and most will include free shipping. Future releases include the Northkin battle engine Hearthgus Hooch Haulter and Skarre, Admiral of the Black Fleet, and her Ghost Ship.
"We know some of our models can be quite daunting in size and price," said Privateer Press Executive Director William Shick. "These centerpiece models, which we expect to be primarily resin pieces, are intended to make an impression when players and collectors bring them to the table or showcase them in their collections. Offering them to our players direct and through a preorder allows us to control production and ensure their availability in the most economical way."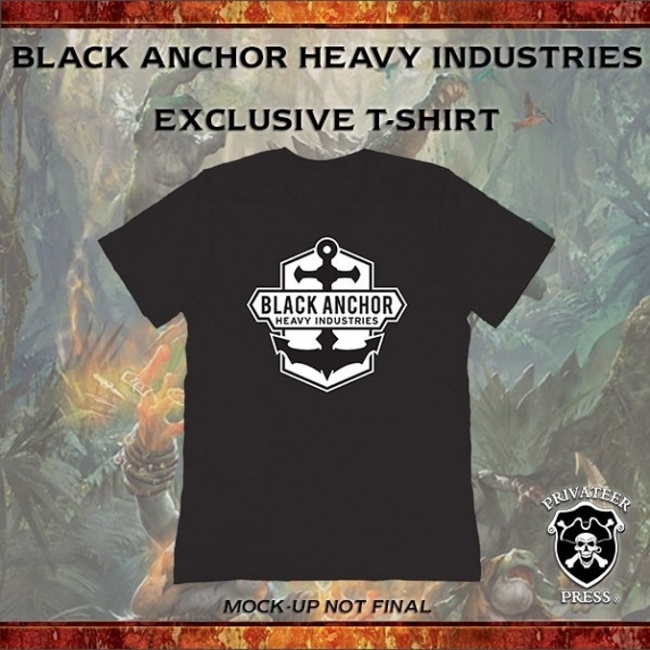 Preorders will receive bonus materials. For example, the
Dracodile
will include a Black Anchor Heavy Industries T-shirt. The
Dracodile
has an MSRP of $109.99, and is due to ship December 15.
Privateer recently launched a monthly subscription miniatures program called MiniCrate (see "Privateer Offers 'MiniCrate' Subscription Service").