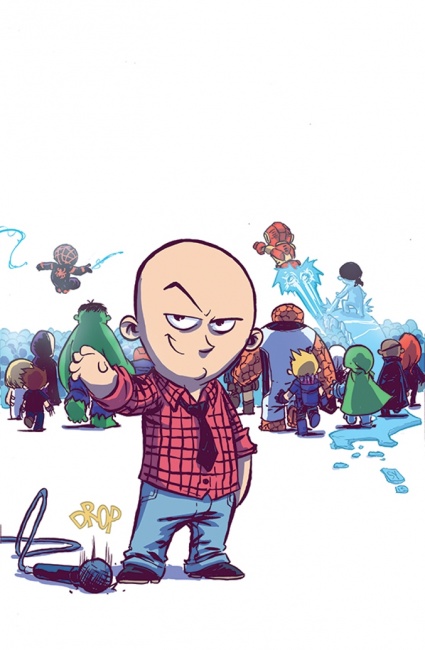 DC Comics announced comic superstar Brian Michael Bendis has signed a new multiyear, multi-faceted deal exclusively with the publisher.
Announced on Twitter, DC stated "We are beyond thrilled to welcome Brian Michael Bendis exclusively to the DC family... He's one of the premier writers in the industry, having created so many unforgettable stories wherever he's been and we can't wait to see what he has planned for the DC Universe."
Bendis confirmed the information on his own Twitter account. "This is real. I love you all. Change is good. Change is healthy. I am bursting with ideas and inspirations. Details to come! Stay tuned!"
DC Entertainment President and Chief Creative Officer Geoff Johns tweeted, "Very excited to have my friend @BRIANMBENDIS over at @DCComics — Cannot wait to finally do something together, pal!"
Marvel Entertainment Chief Creative Officer tweeted, "While I will undoubtedly miss having him at Marvel I want to congratulate Bri on his upcoming gig at DC and wish him nothing but success," and "I want to thank @BRIANMBENDIS for all the years of hard work, creativity and more importantly friendship."
Bendis has won five Eisner Awards, and written for Caliber, Image, Icon DC, Oni, and more before focusing mainly on Marvel Comics, where he has co-created such characters as Jessica Jones, Miles Morales, Riri Williams, and Quake.